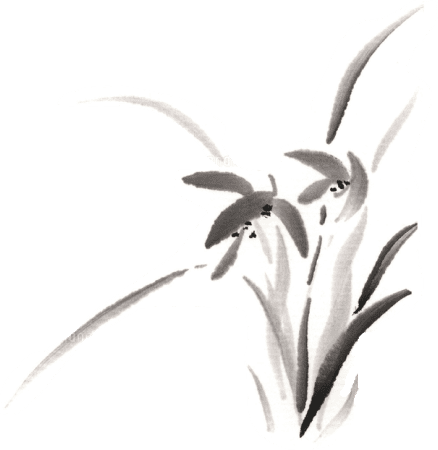 Common baths where one can feel the uncommon power of nature through each season.
We completely renovated our large bath—Hashibami no Yu—in November 2014 and added an open-air bath, also expanding the washing area and dressing room. Along with Tama-ibuki no Yu, these spacious, relaxing baths are open to men and women at alternating intervals. They feature both the famous "golden" and "silver" hot spring waters of Ikaho Onsen.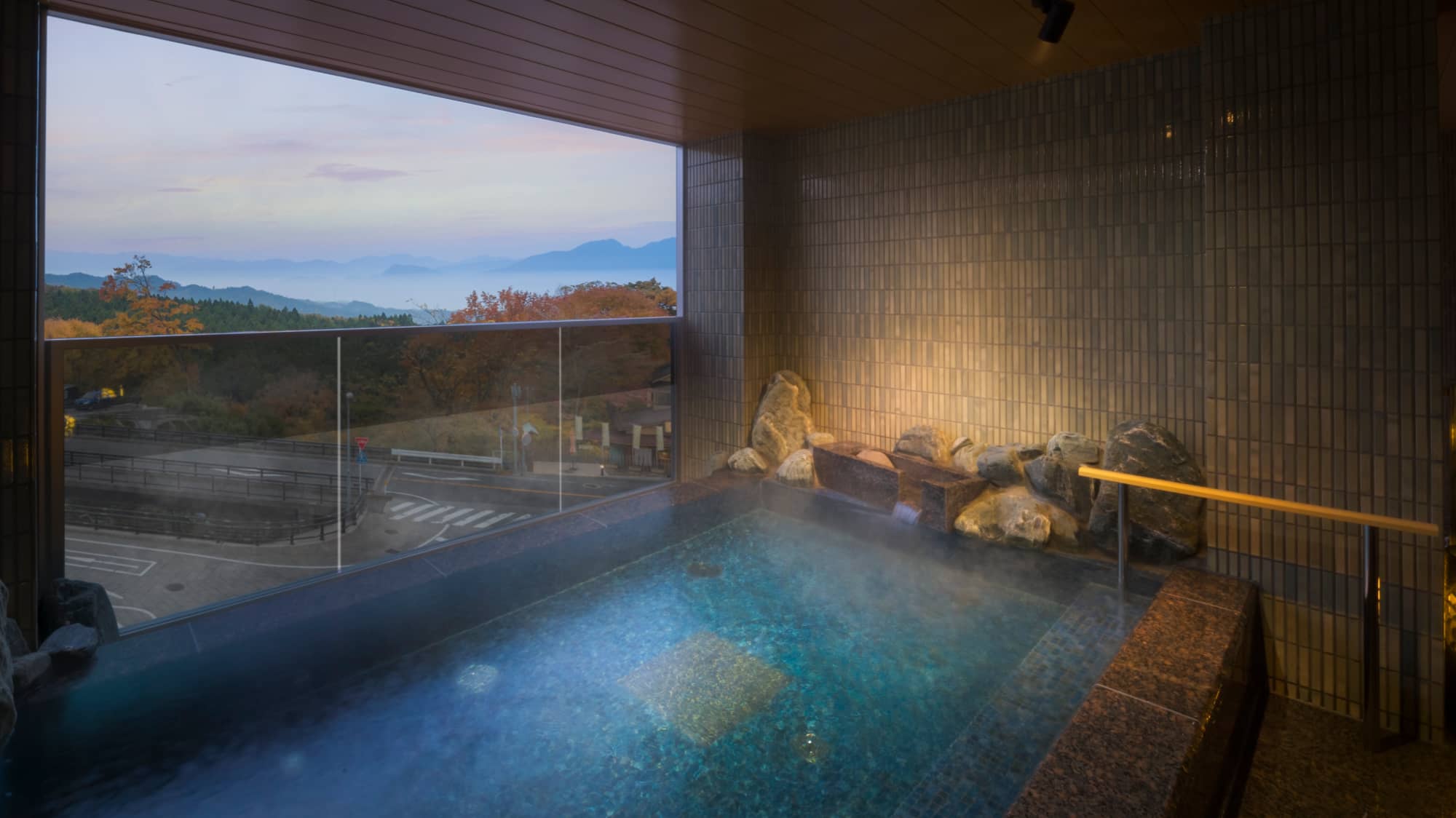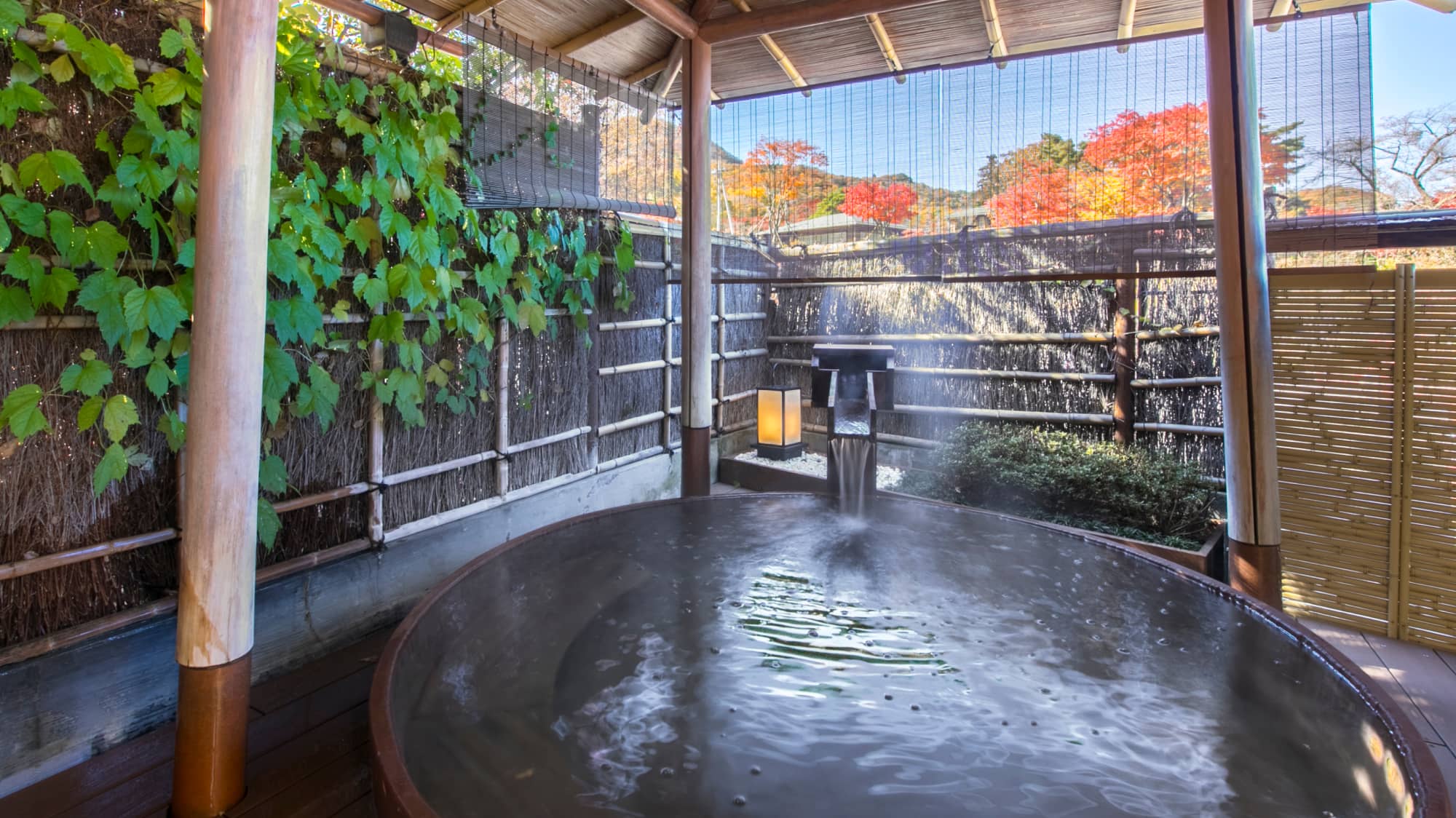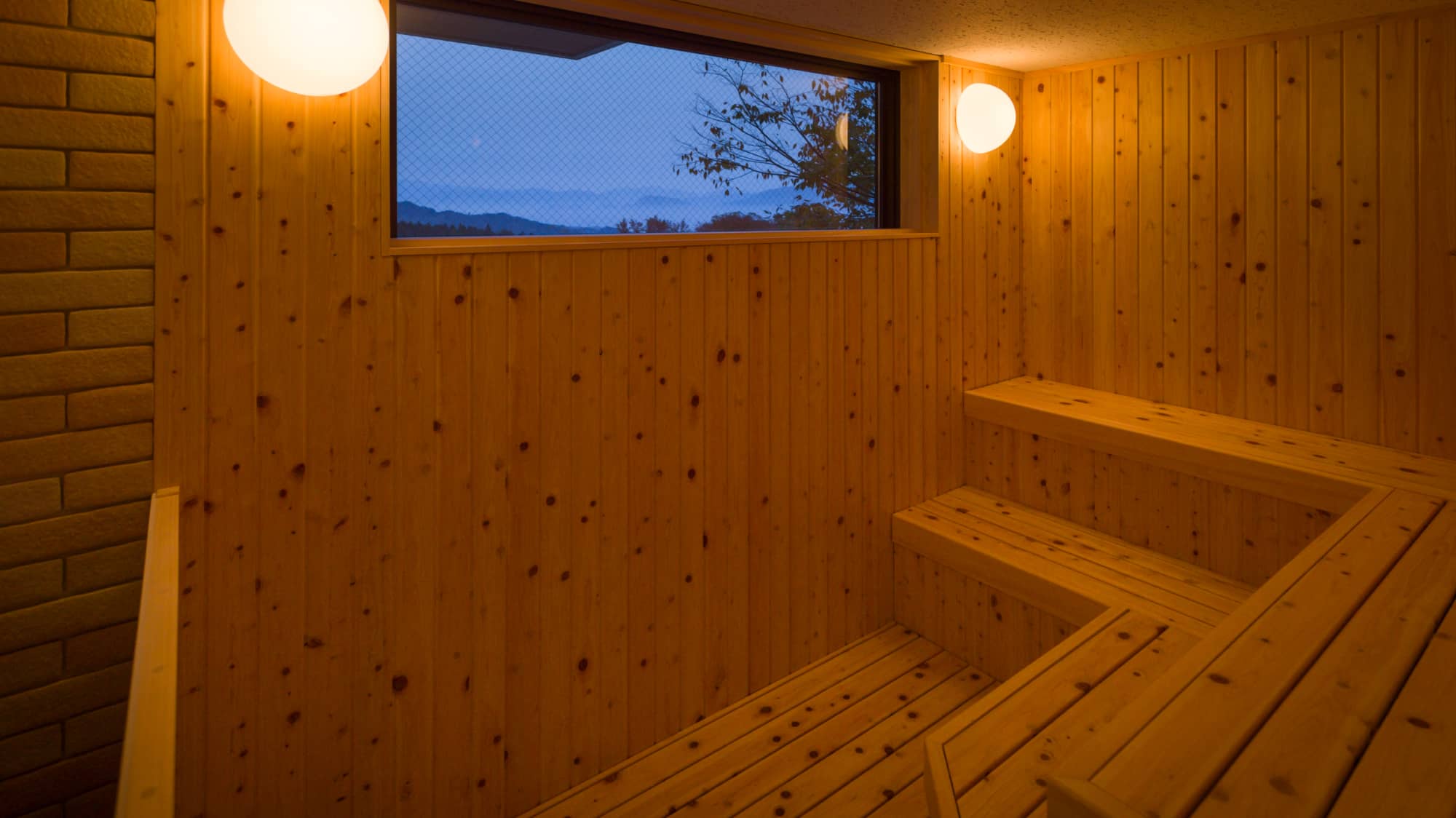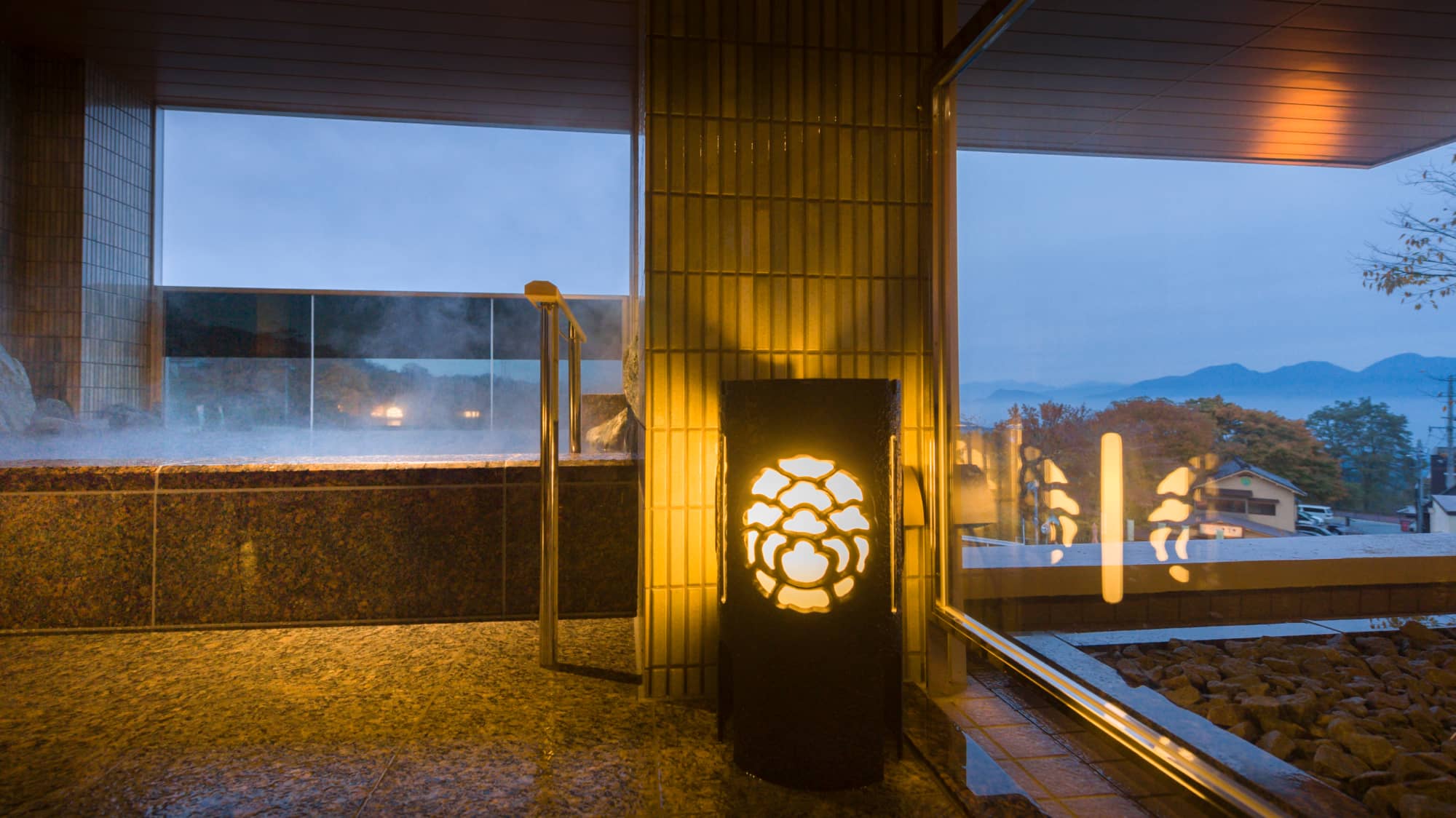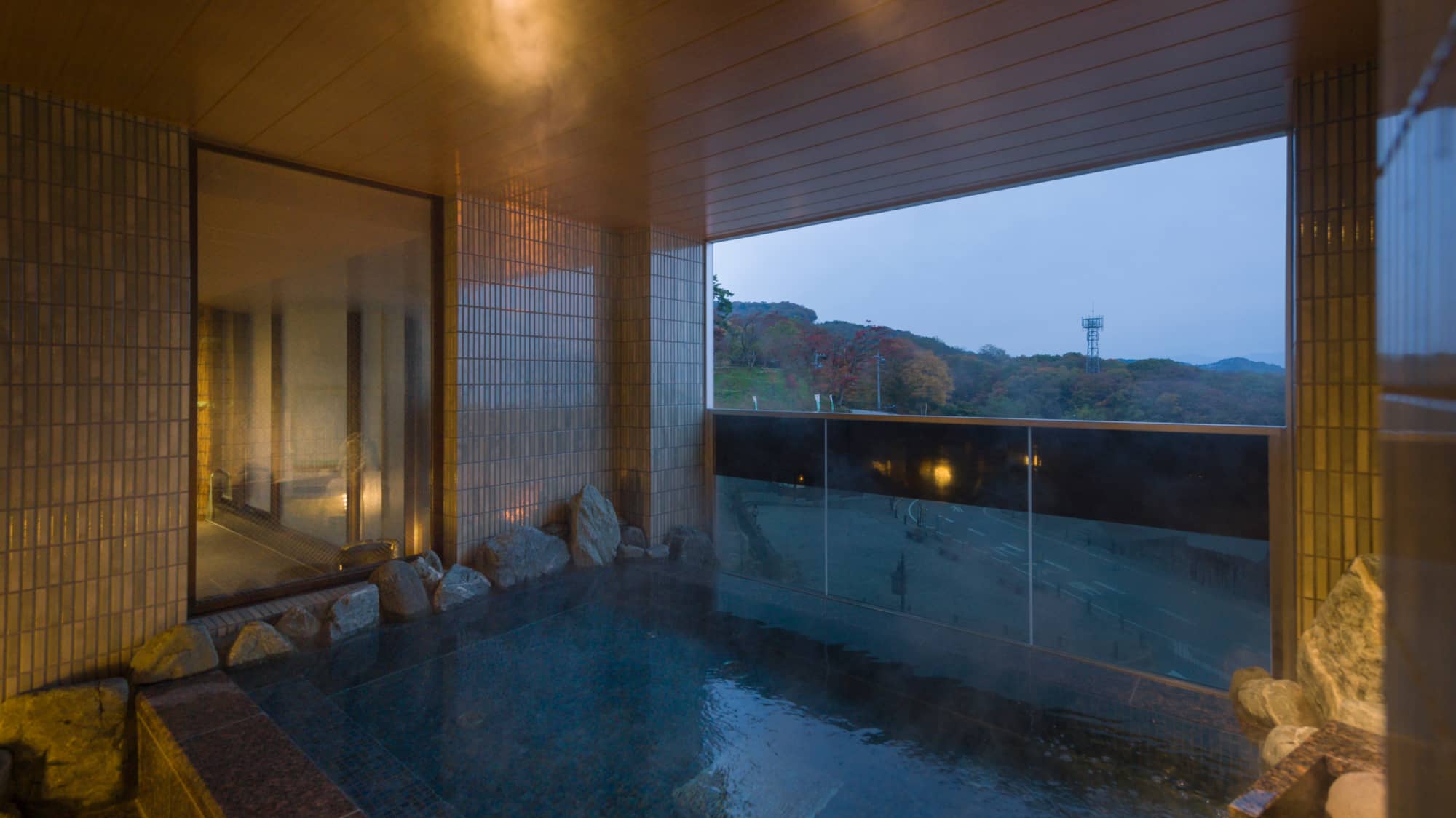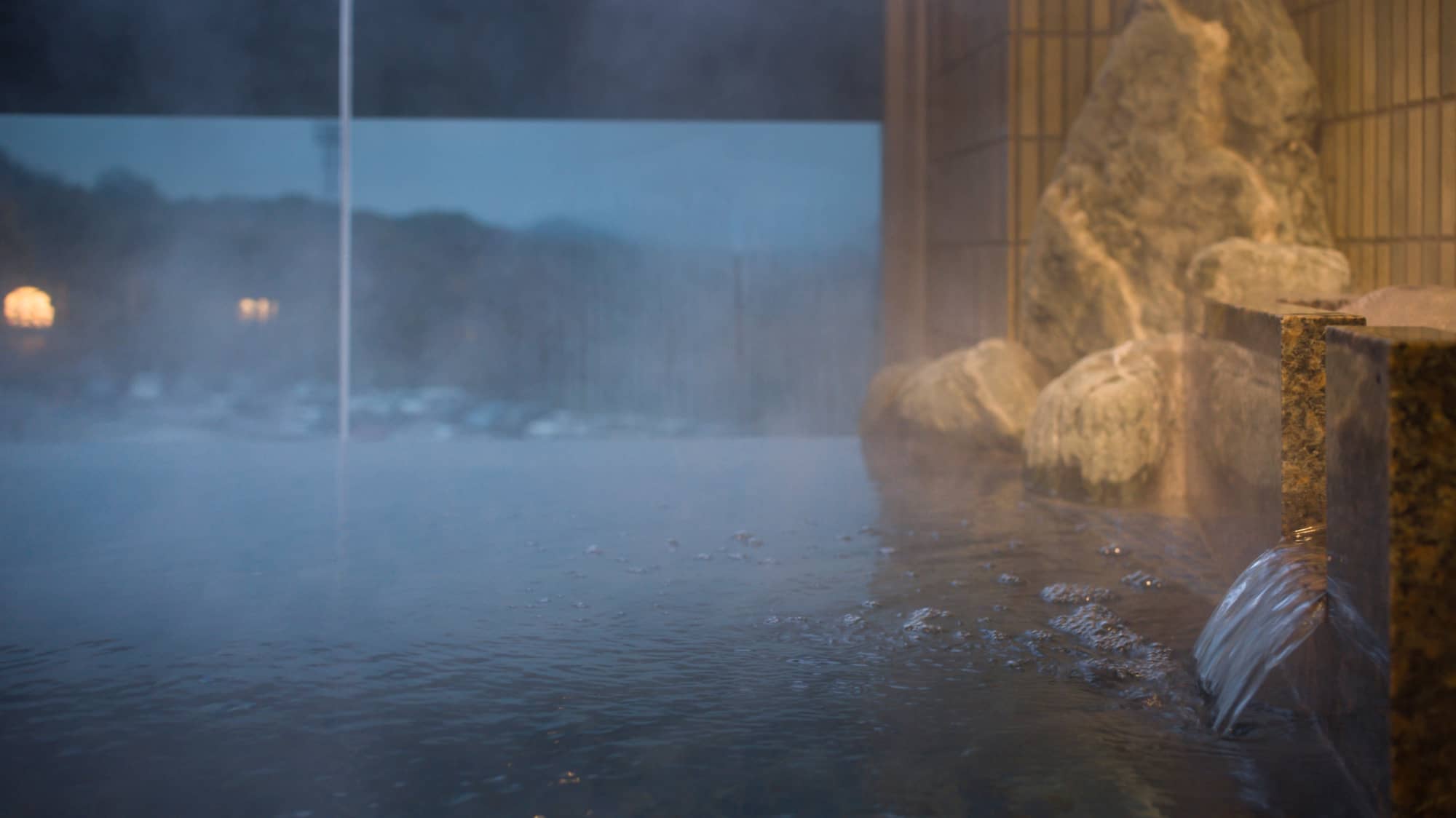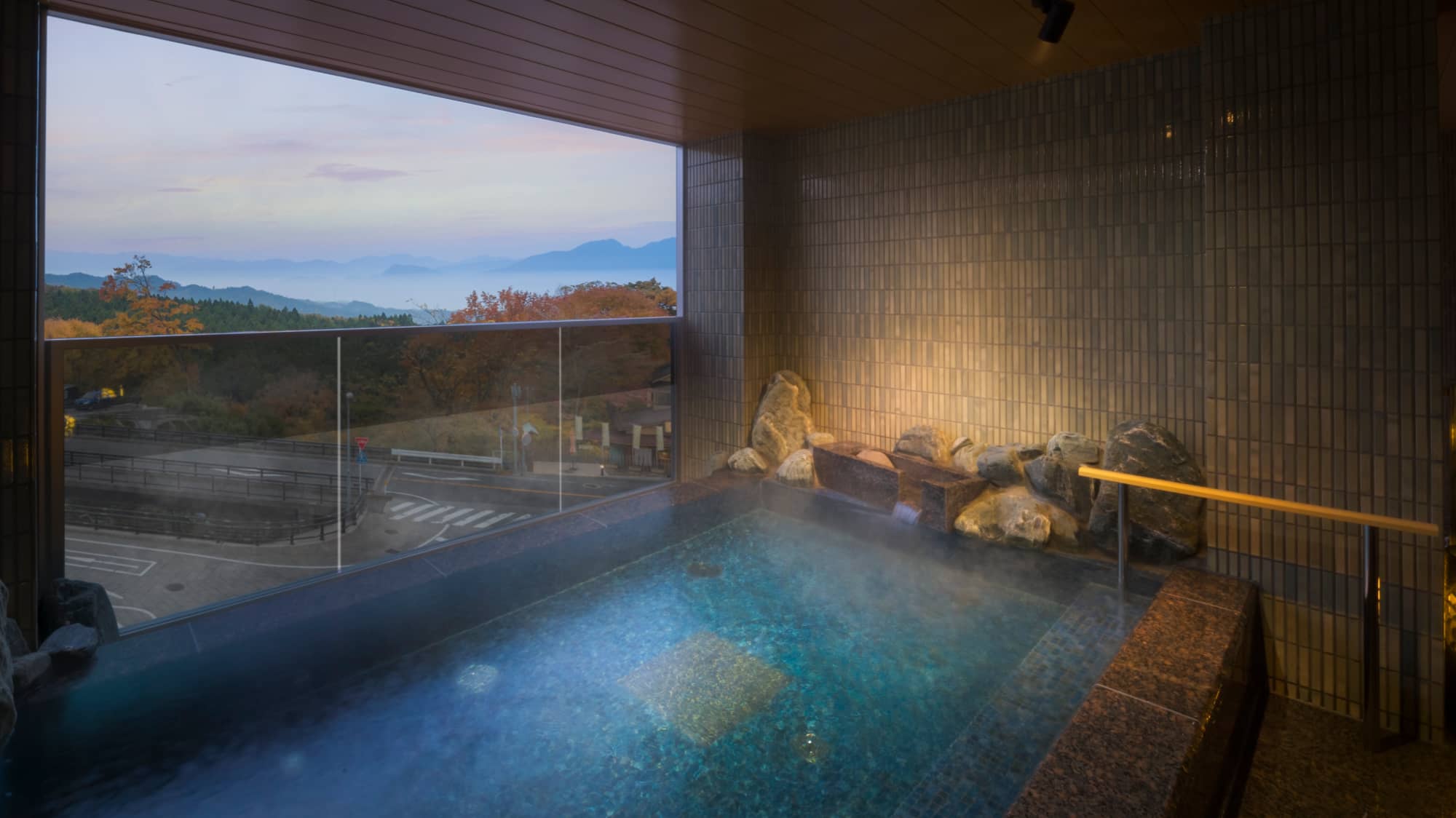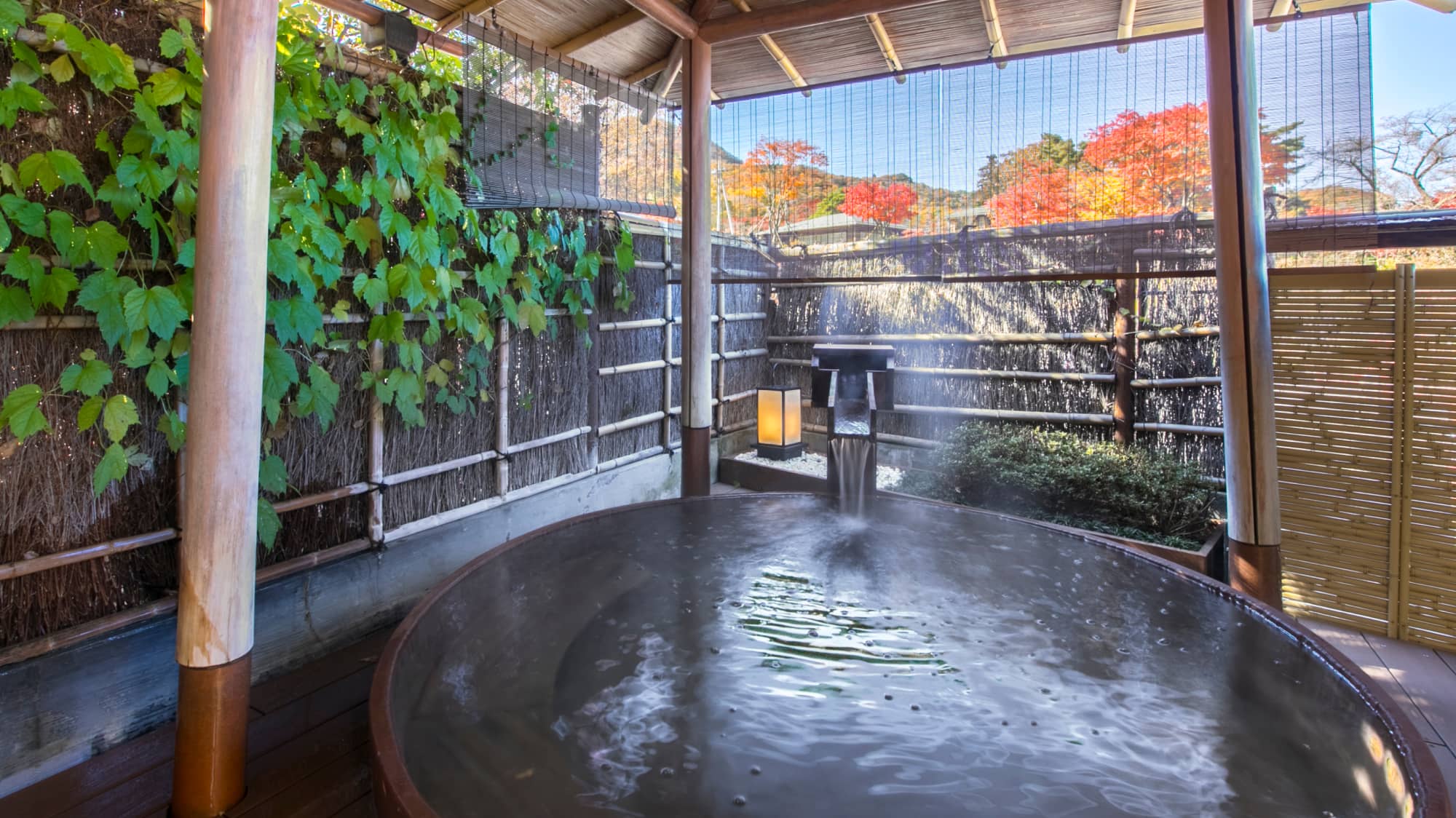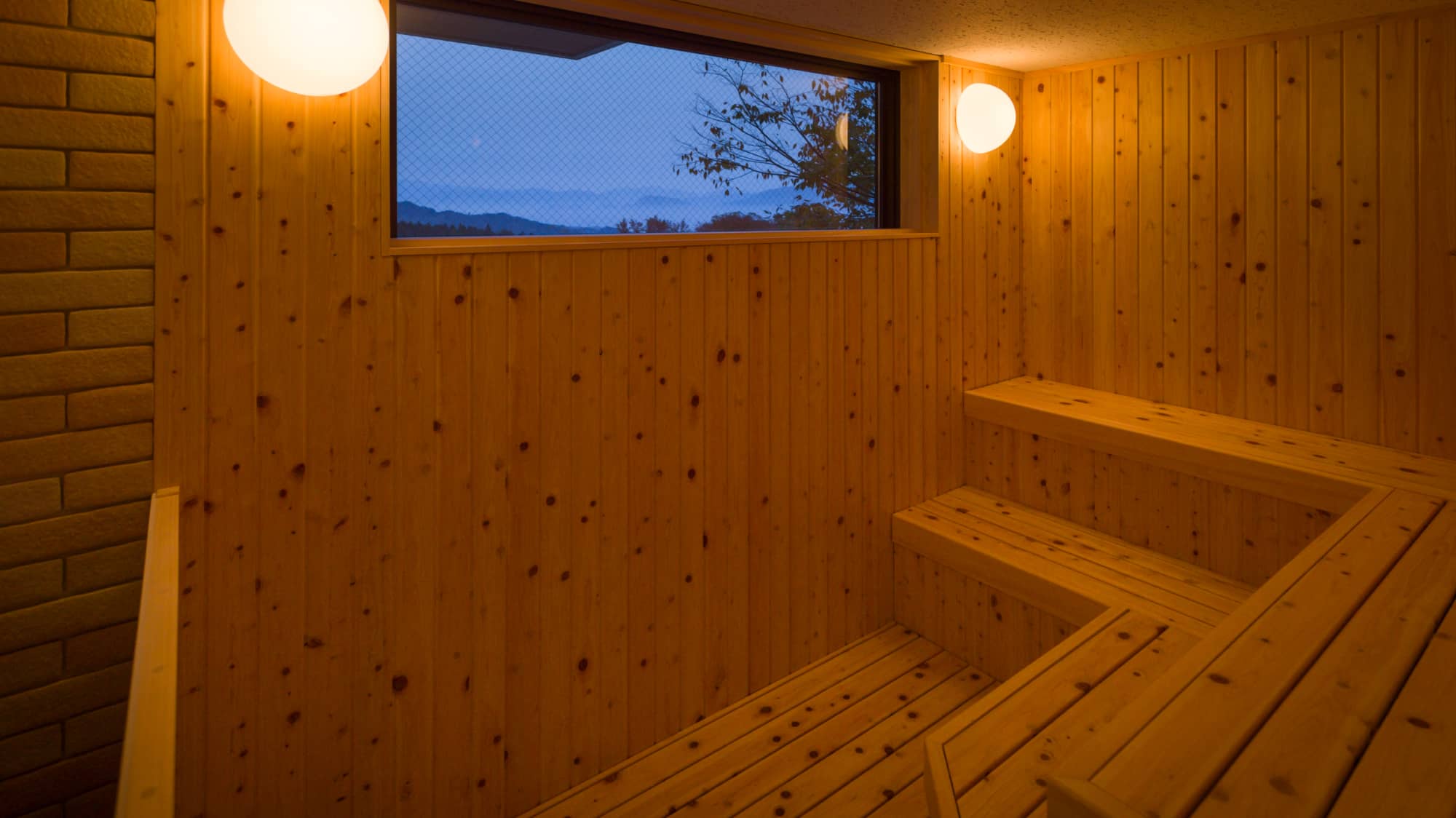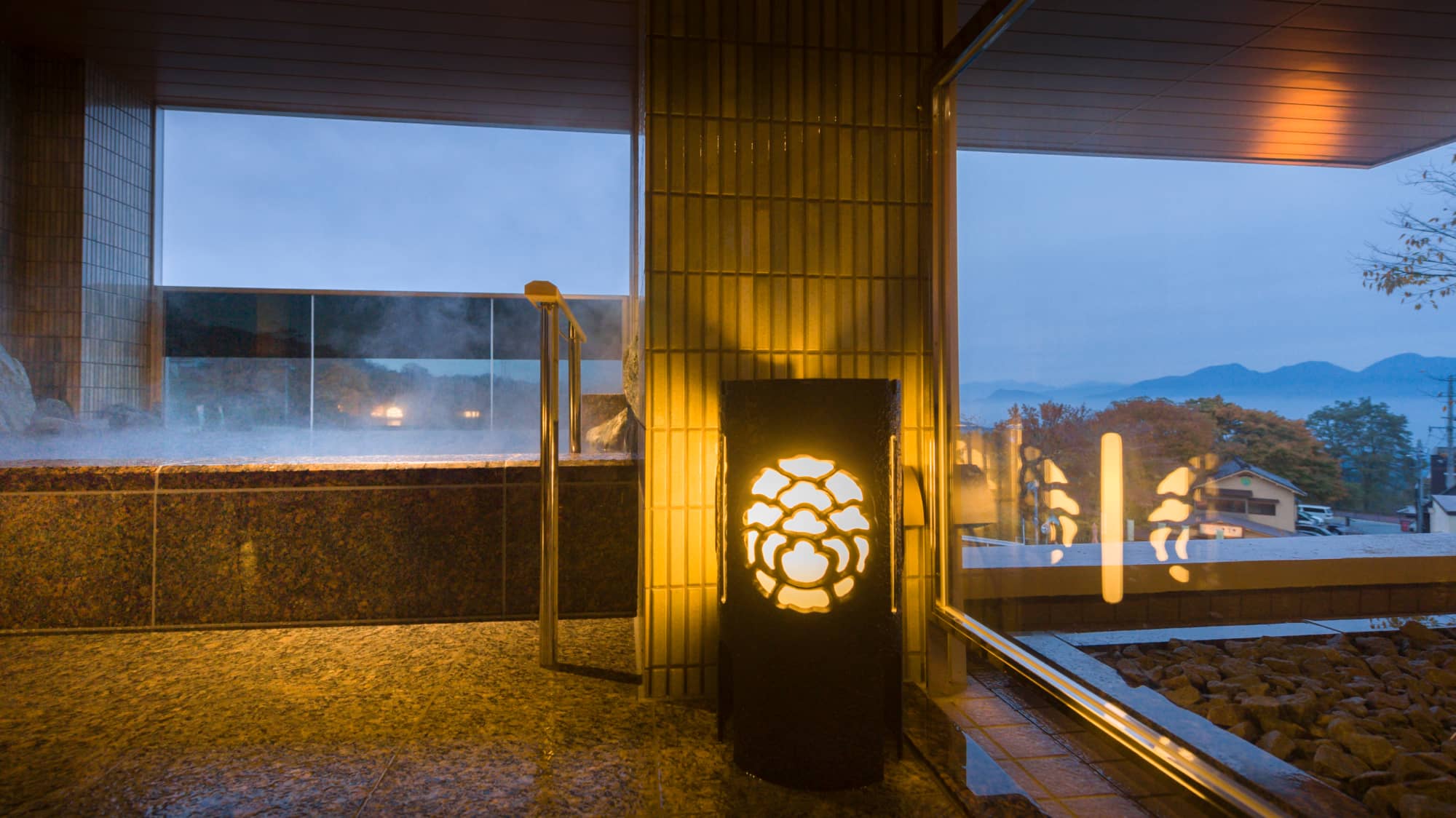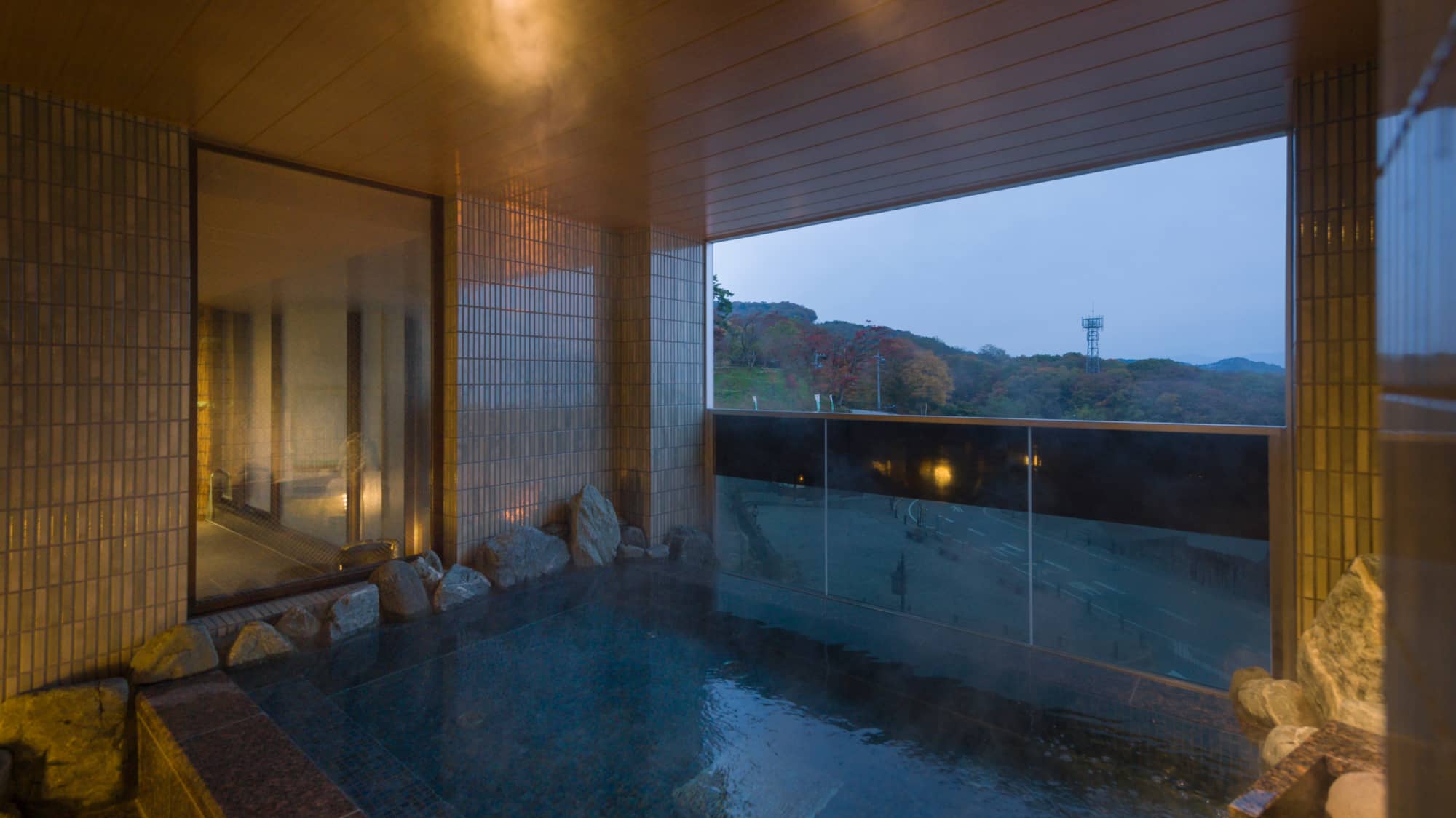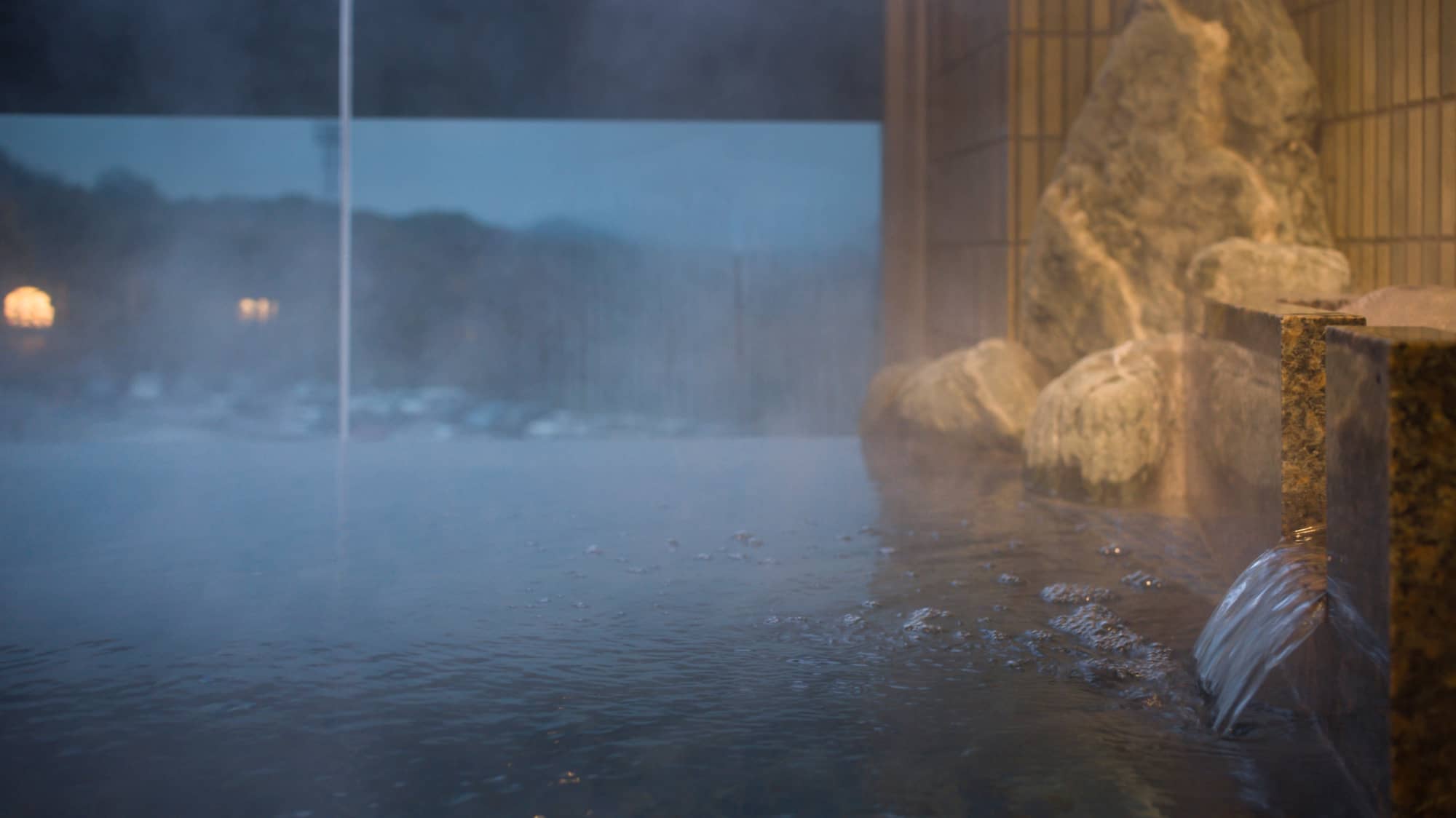 Large Shared Bath
Hashibami no Yu
Hashibami no Yu offers both "silver" and "golden" hot spring water baths with a vista of the Tanigawa mountain range. The view from the sauna is also excellent.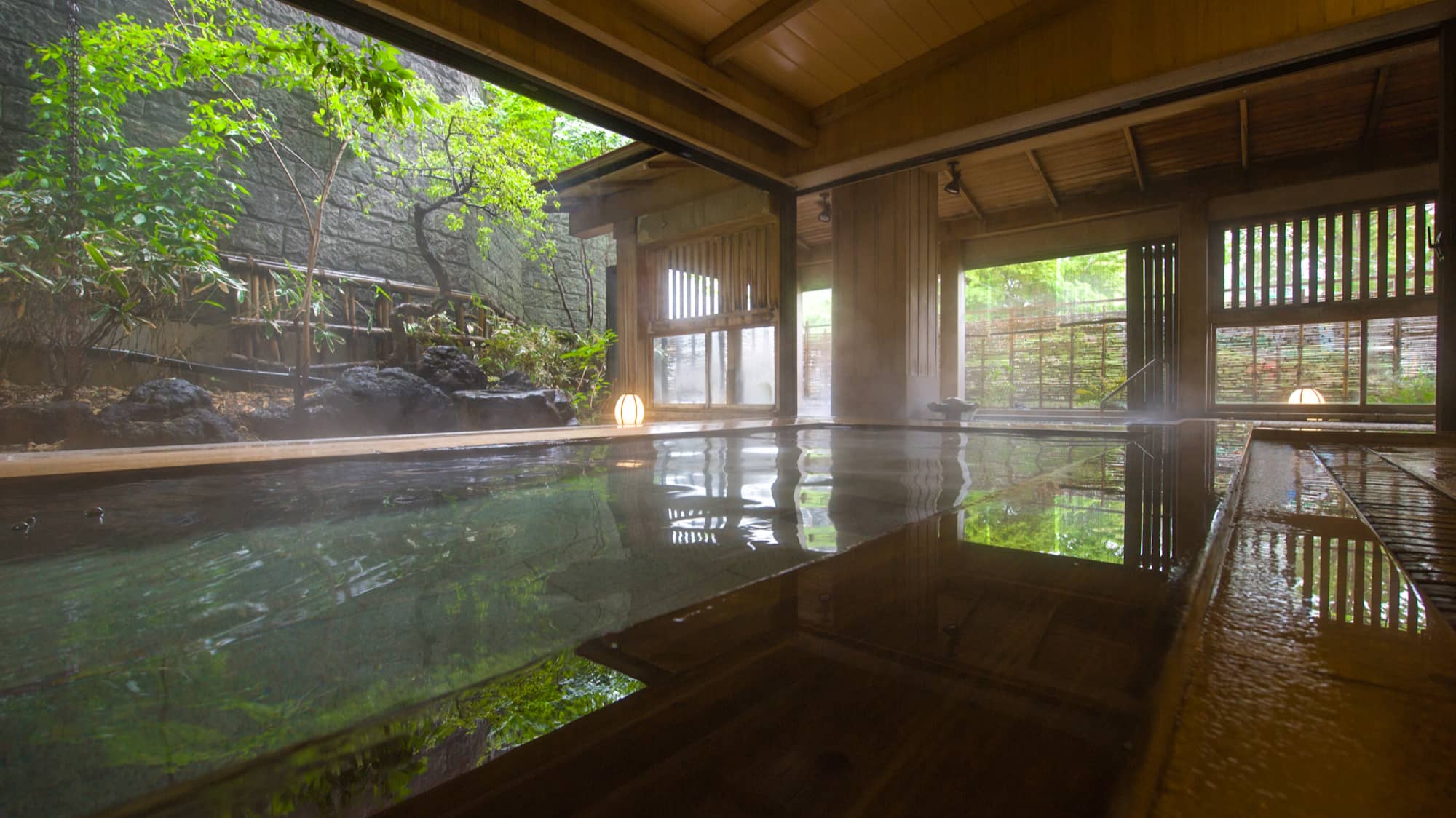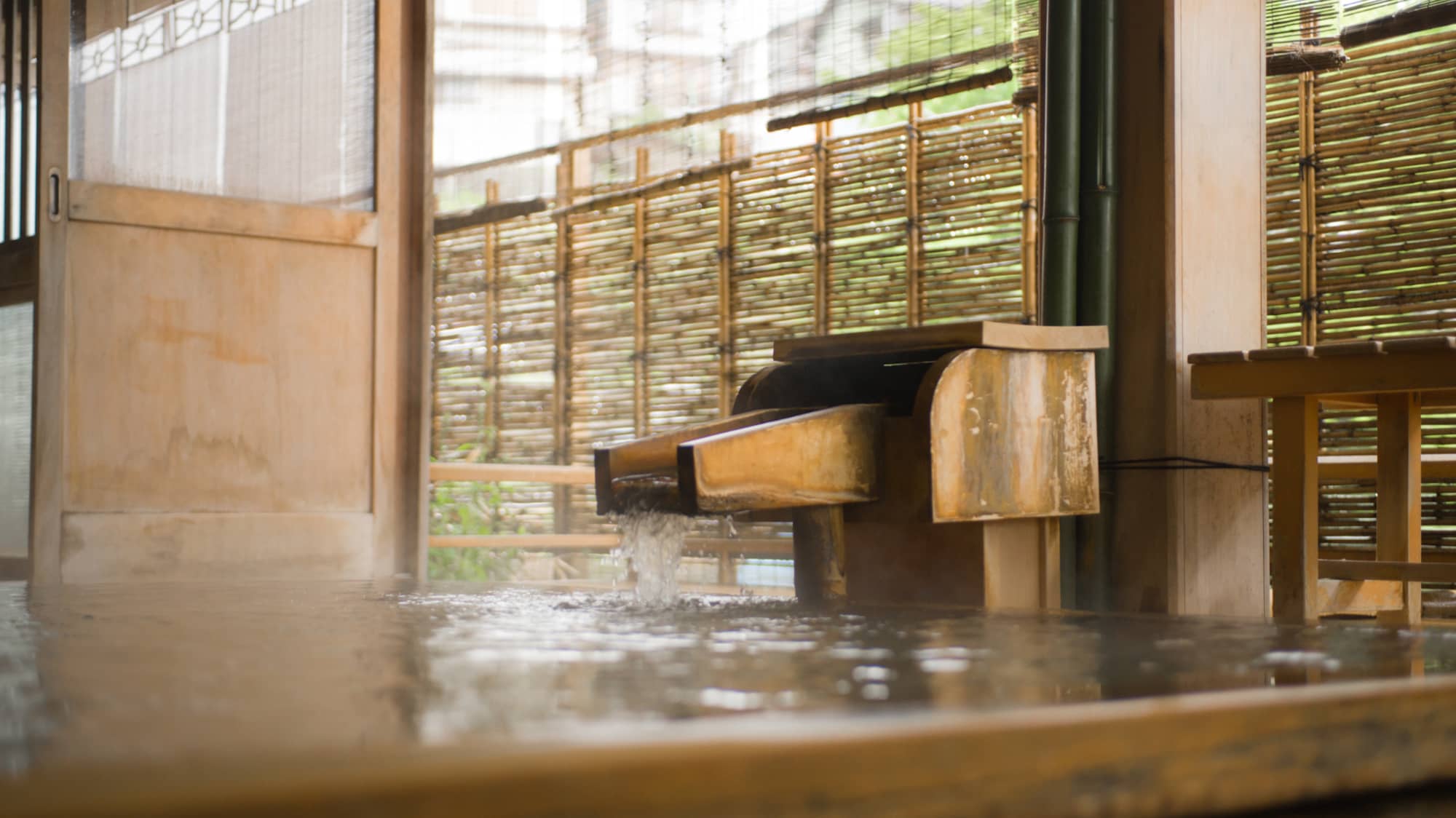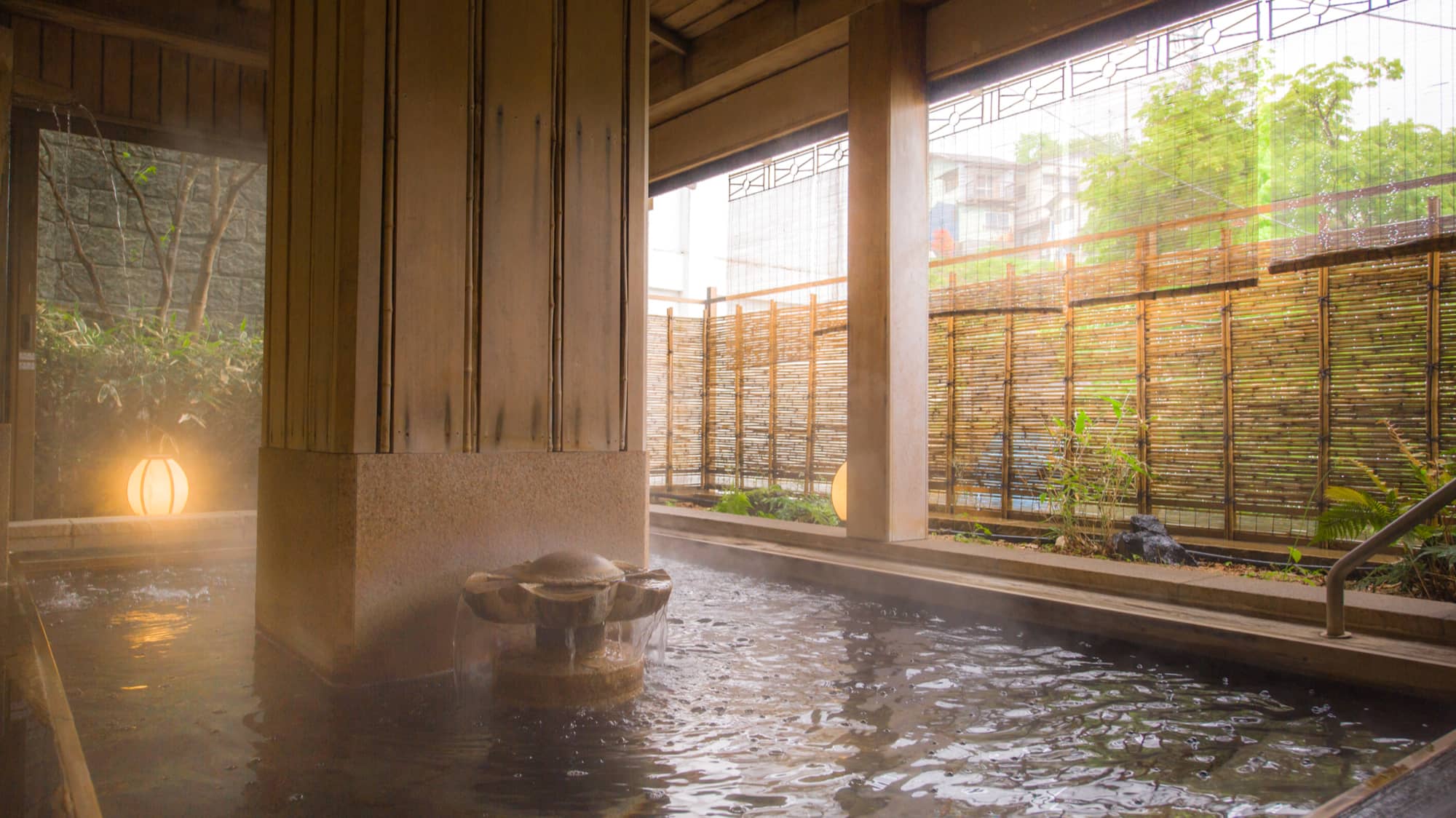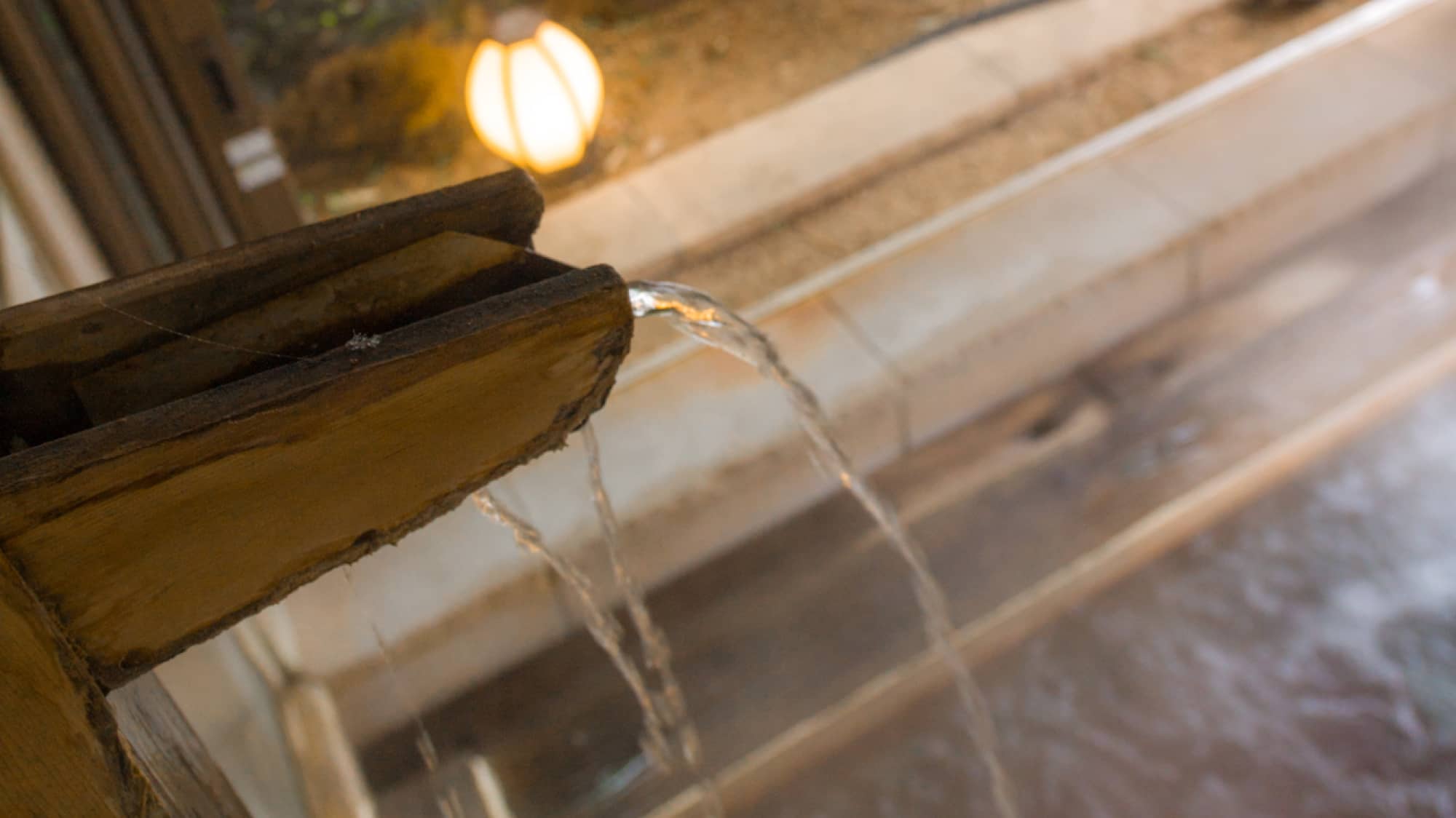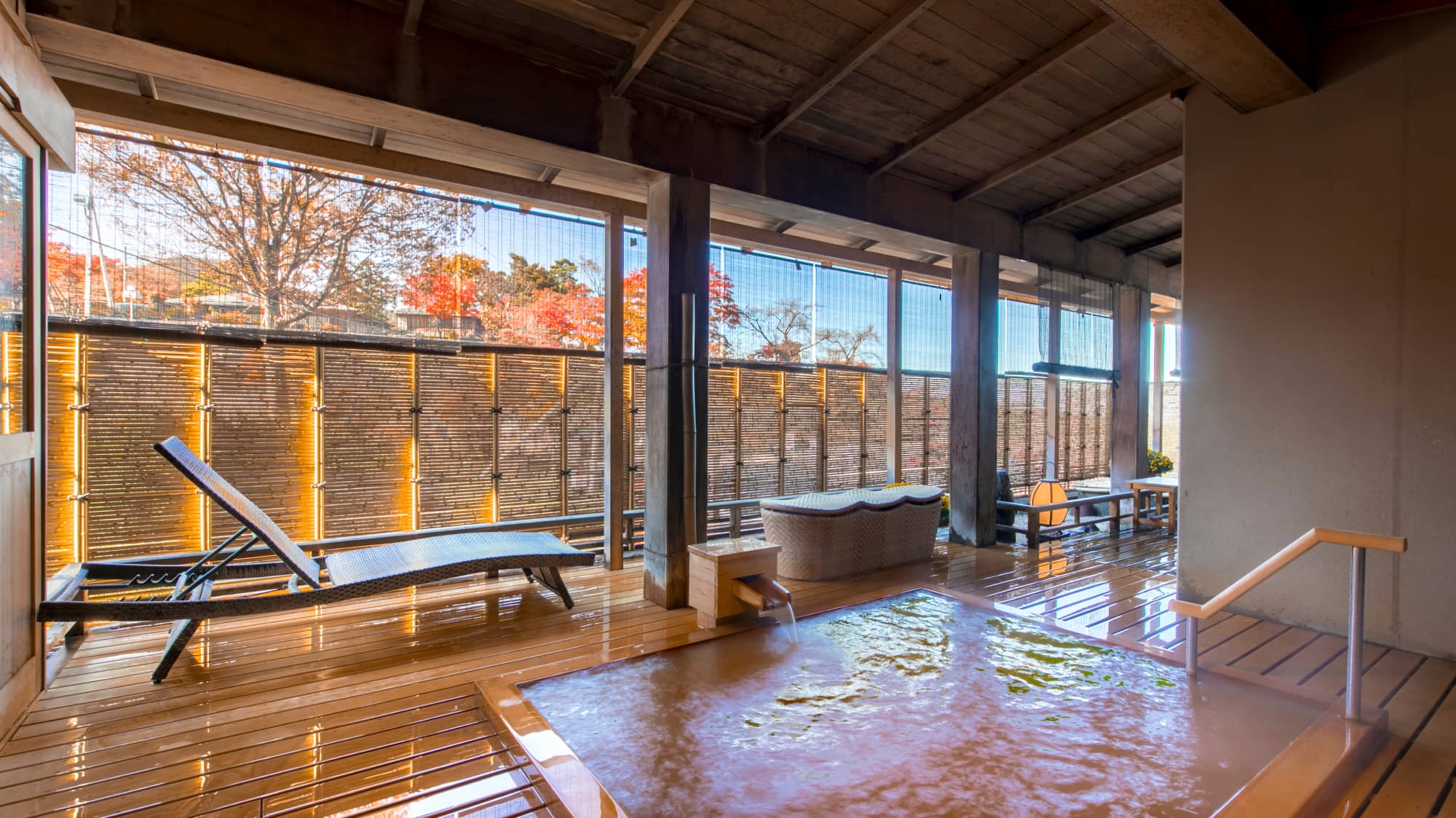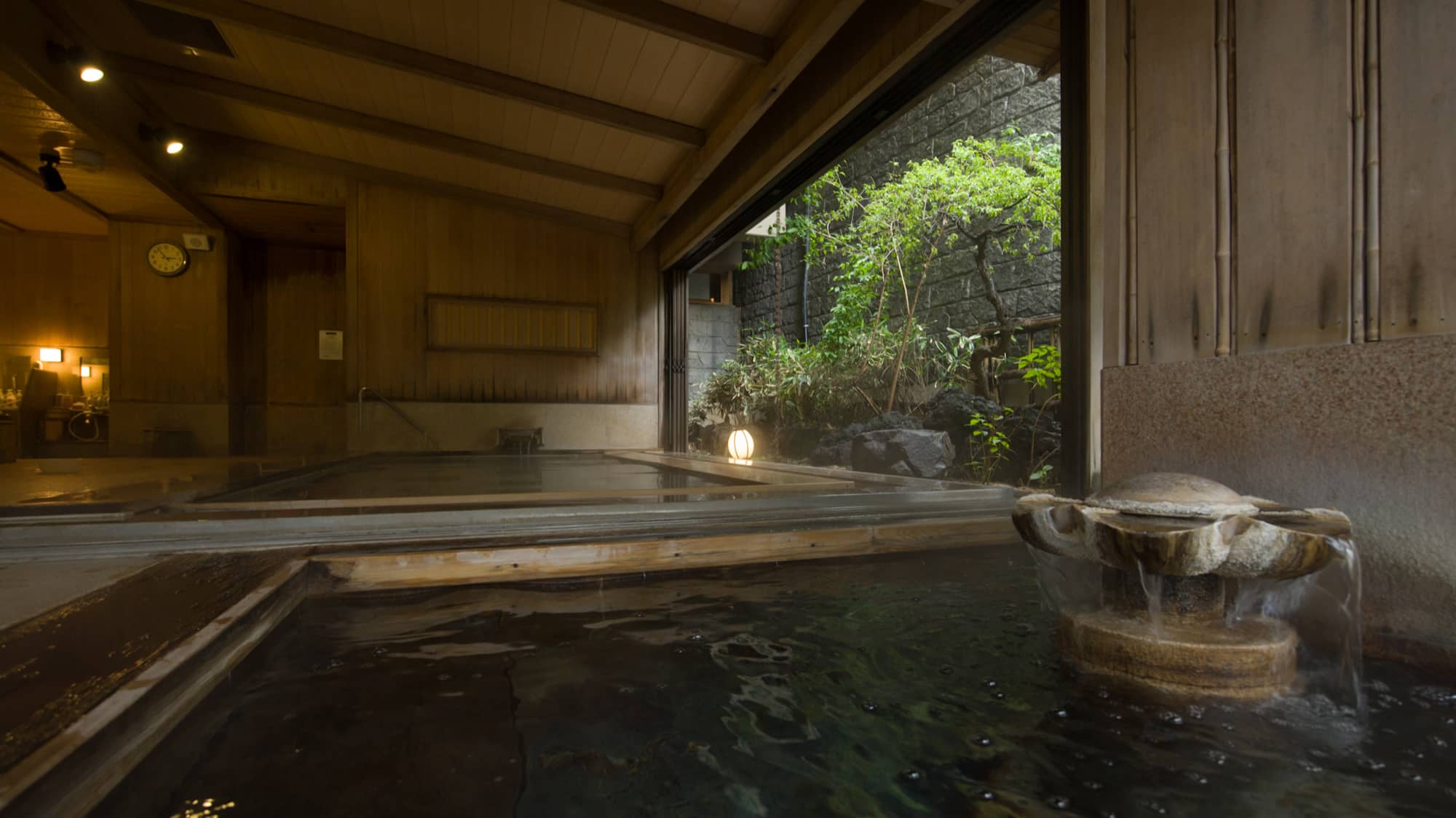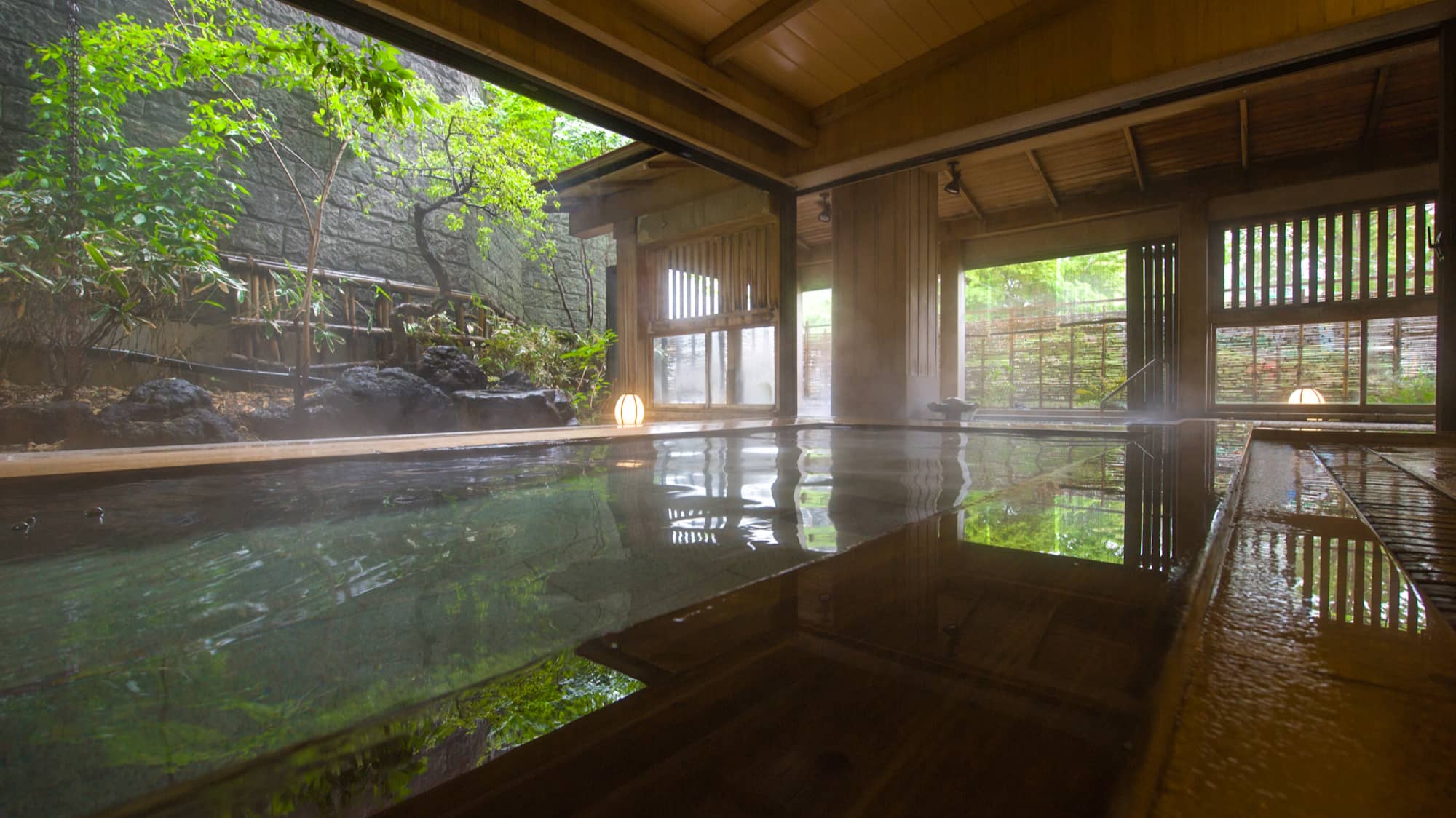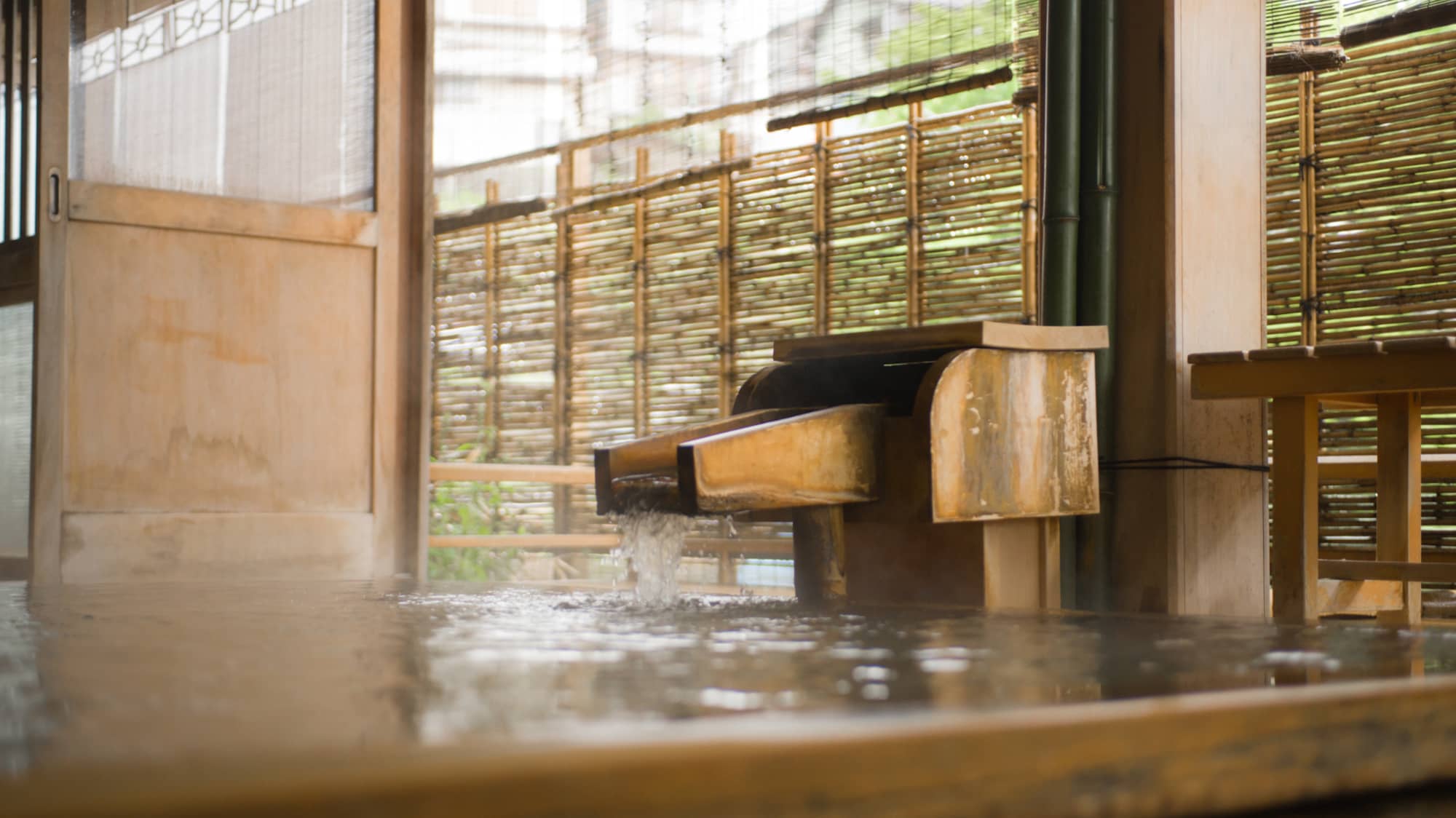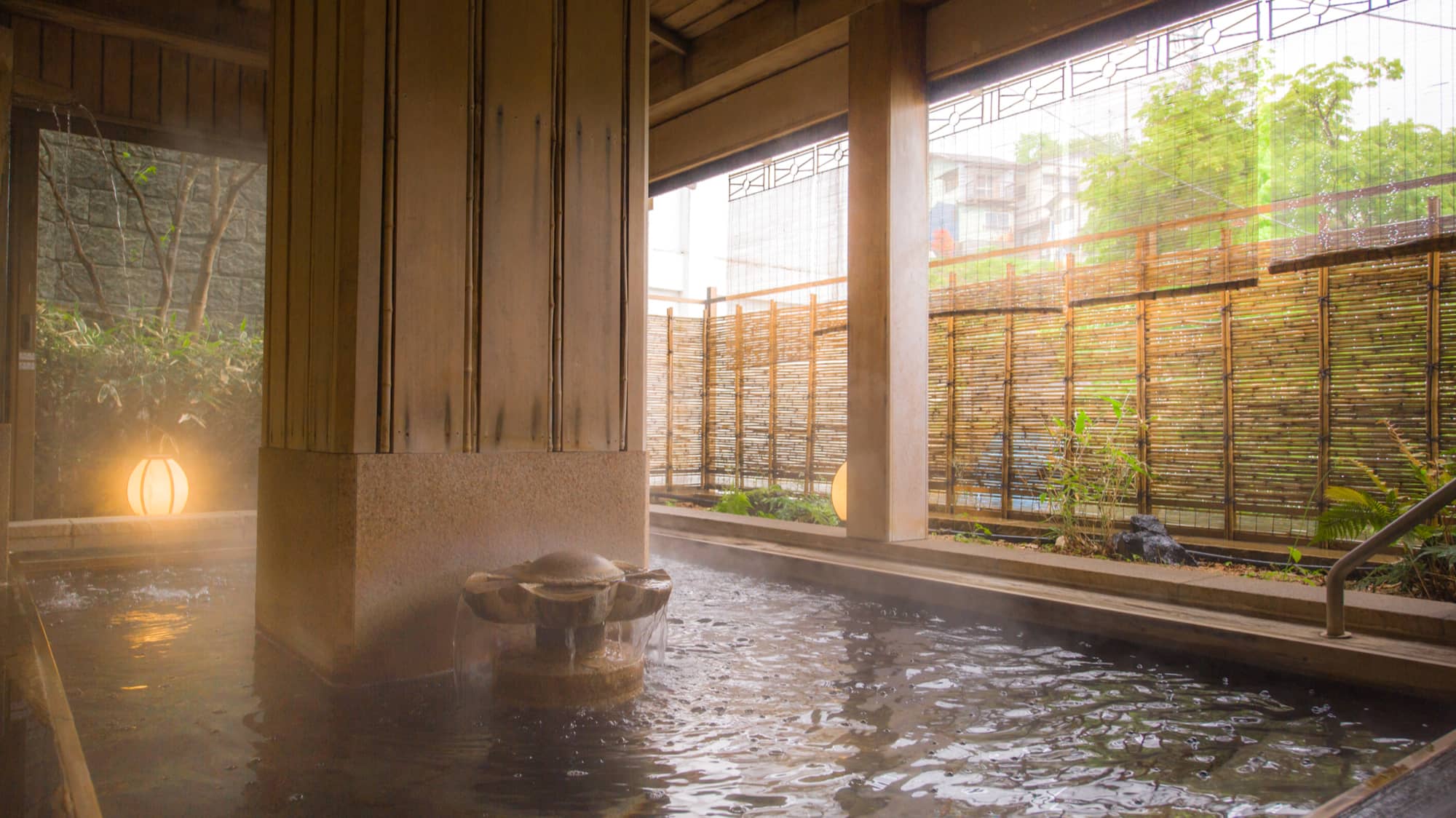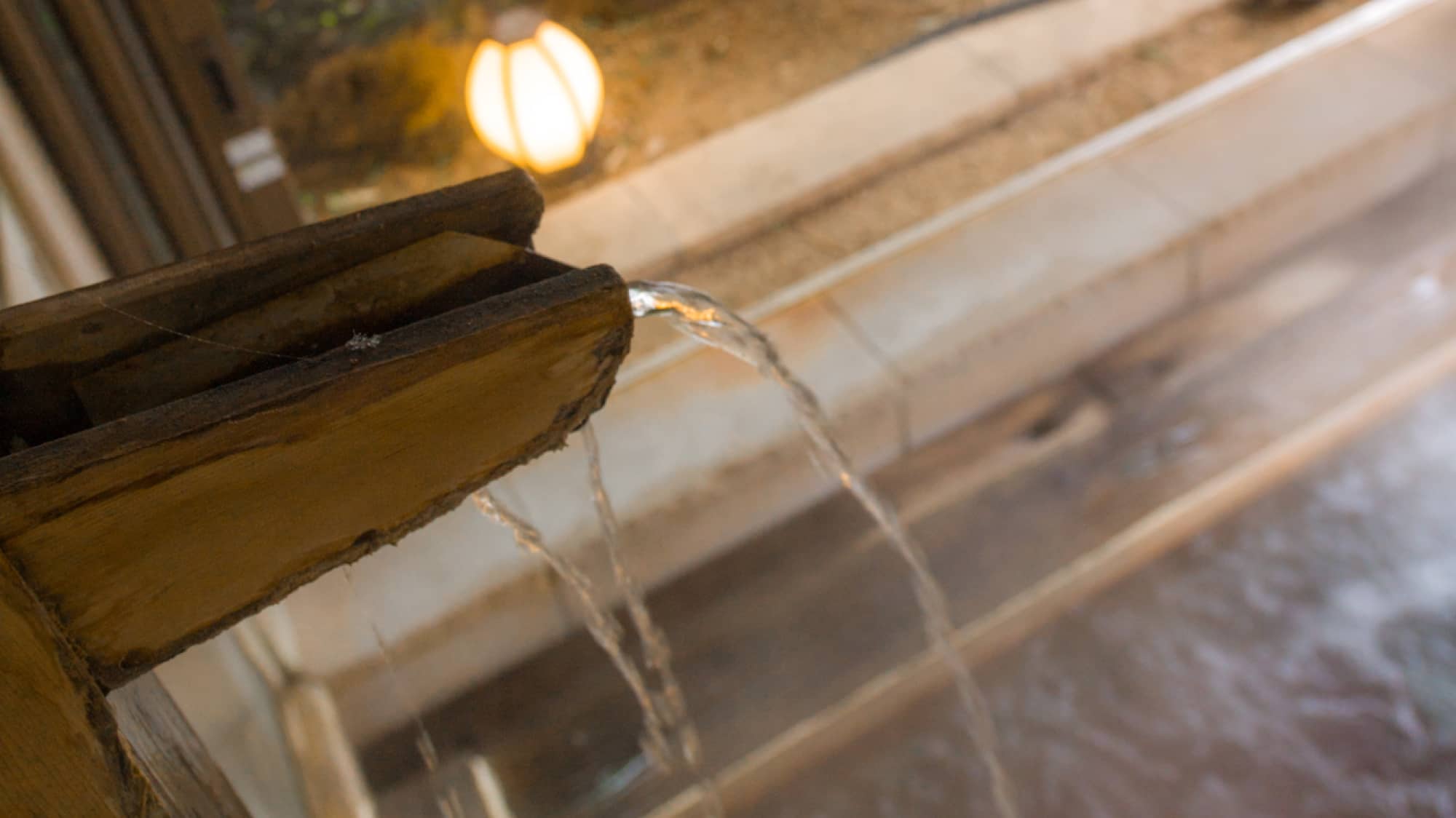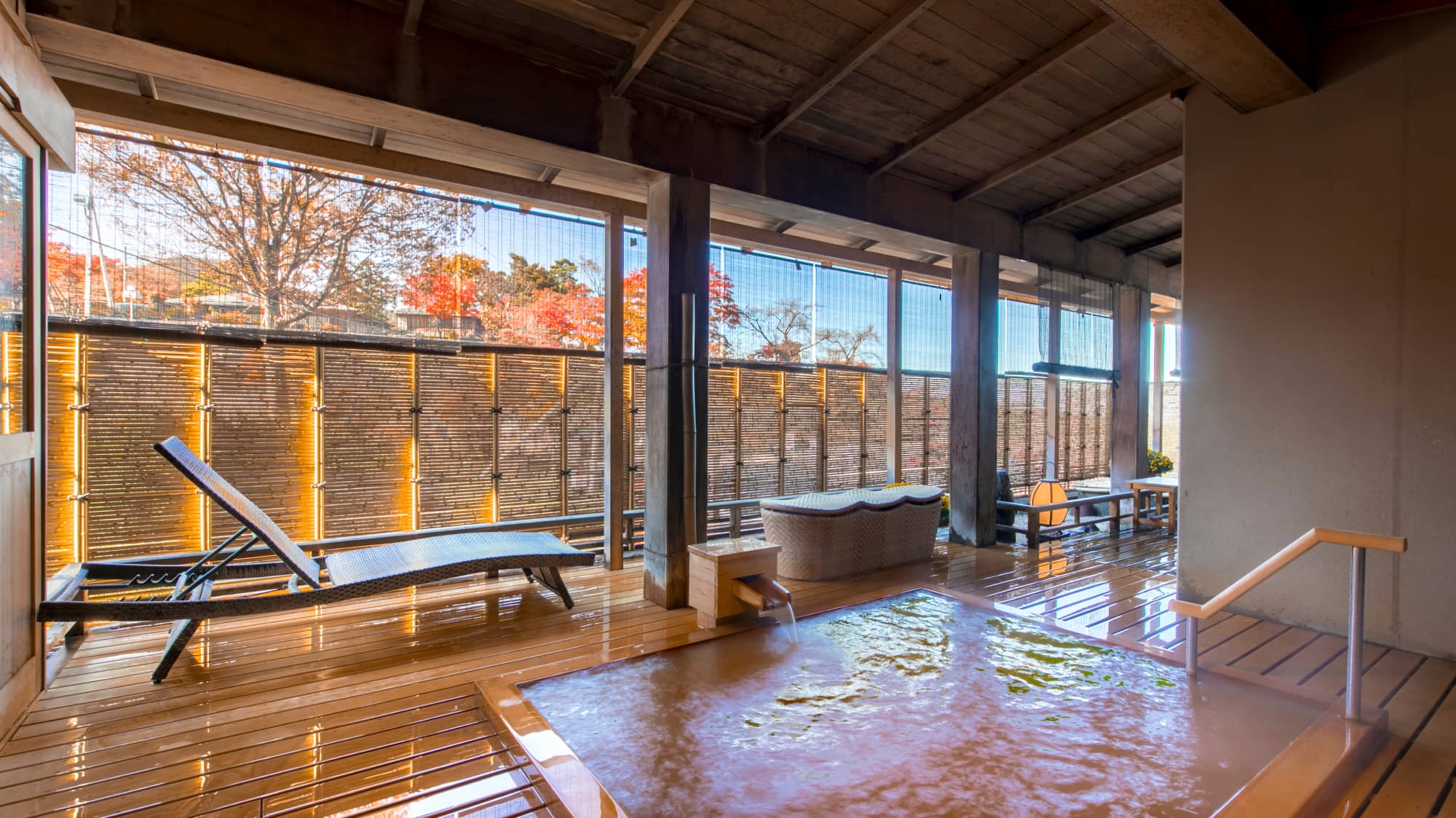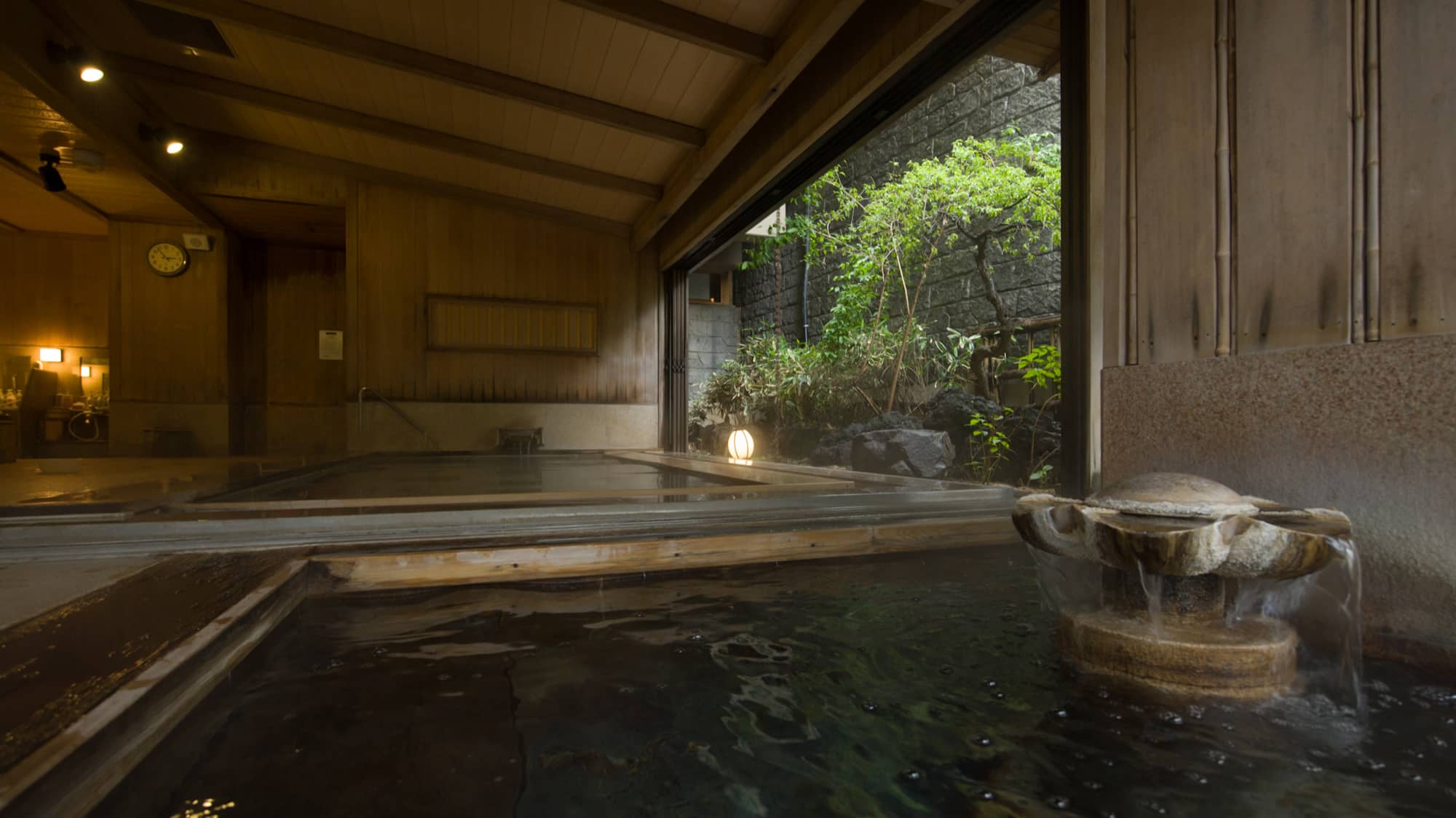 Large Shared Bath
Tama-ibuki no Yu
Tama-ibuki no Yu is an authentic wooden bath made of hinoki cypress. The large bath and open-air bath warm one's body to the core with "silver" hot spring water. A steam mist and sauna are also available for a deeply relaxing experience.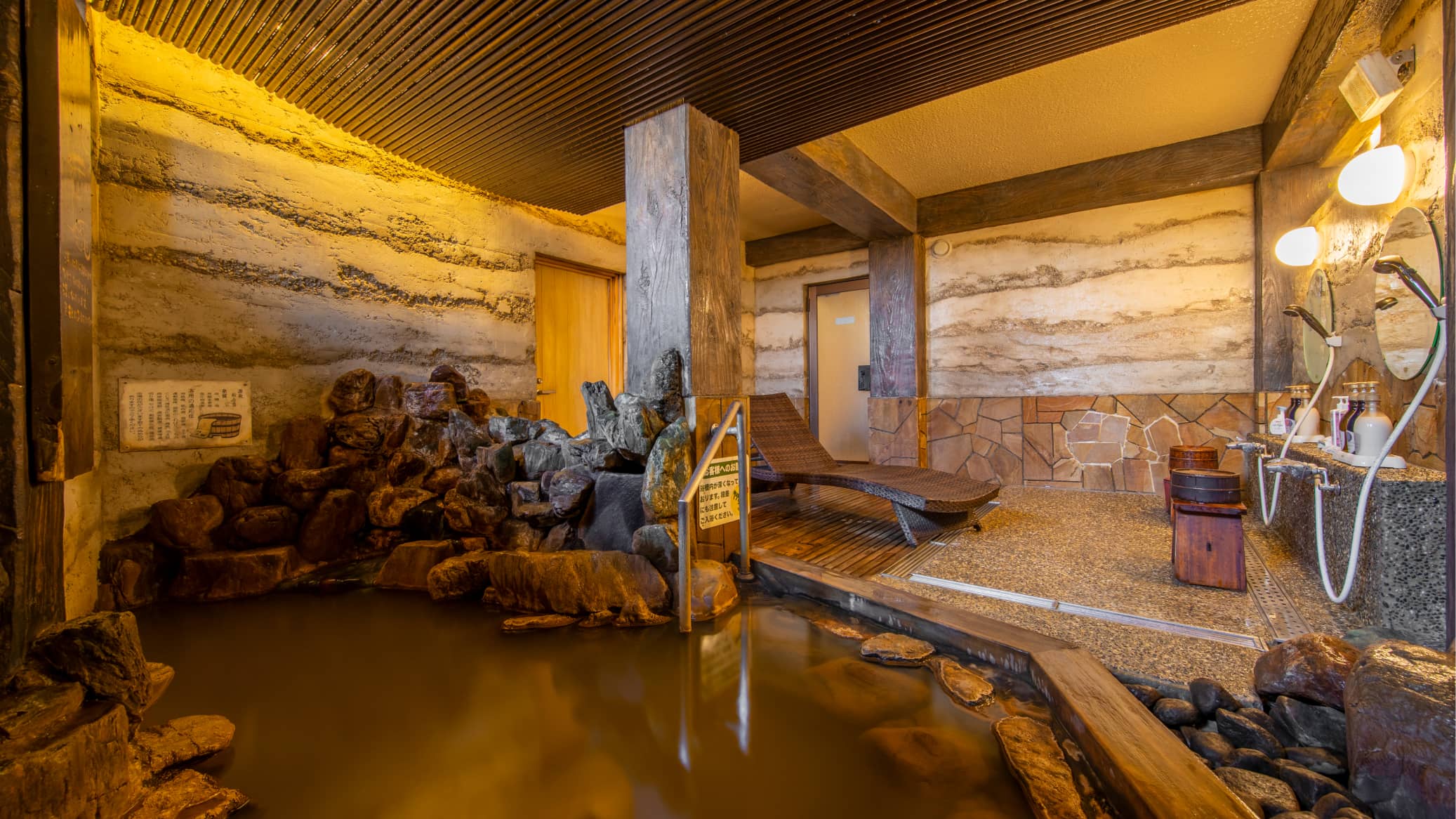 Private Rental Stone Bath
Koharu Biyori
100% free-flowing "golden" hot spring water all to yourself! Enjoy as a family or as a couple.
Fee: ¥3,240 per 50 minutes for private rental.
- This is an indoor bath.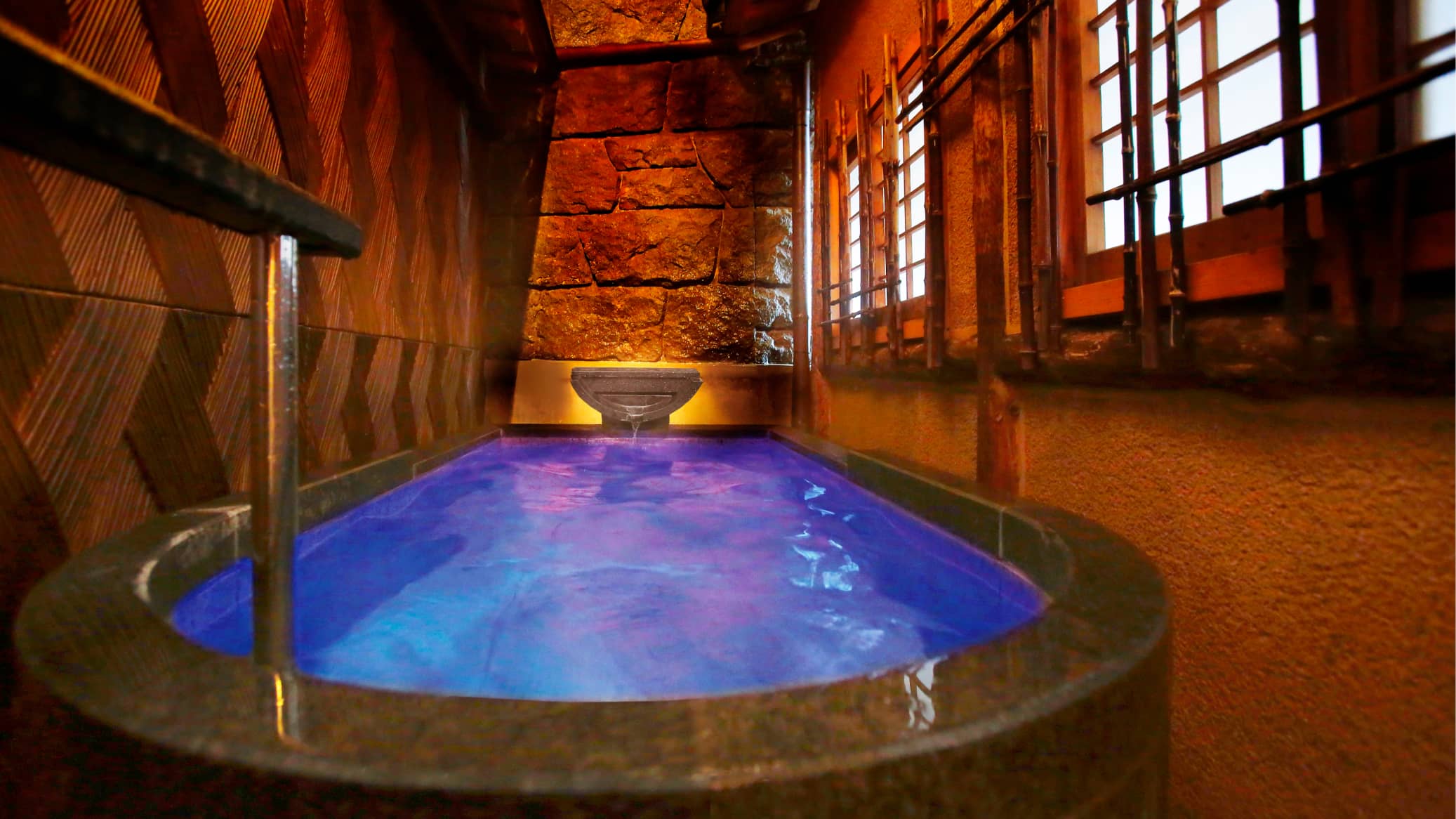 Private Rental Open-air Bath
Akari
Open on February 25, 5th year of Reiwa (Saturday)!
Enjoy a private open-air bath with hot spring water from the famous Ikaho Onsen 'Shiragin no Yu.' Relax and savor a leisurely, private moment in the soothing waters.
Fee: ¥2,200 per 50 minutes for private rental.
- This is for the outdoor bath. (The hot spring water is recirculated.)
- The maximum capacity is 2-3 people.
Hot Spring Data
| Hot Spring | Spring Type | Therapeutic Effects |
| --- | --- | --- |
| "Golden" (reddish brown) | Sulfate spring | Neuralgia, muscle aches, joint pain, stiff shoulders, hemorrhoids, poor circulation, other ailments |
| "Silver" (clear) | Metasilicic acid spring | Assists in recovery from fatigue or illness and promotes health |
Bath Hours

(Men's and women's shared baths alternate by time of day.)

Tama-ibuki no Yu
Women: 11:30 a.m. to 8:00 p.m.

Men: 8:00 p.m. to 10:00 a.m.

Hashibami no Yu
Men: 11:30 a.m. to 8:00 p.m.

Women: 8:00 p.m. to 10:00 a.m.
- We sincerely apologize, but we regret to inform you that the use of our communal baths is strictly prohibited for customers with tattoos, regardless of their occupation.
Customers with tattoos are kindly requested to use rooms with private open-air baths or our paid private baths. In the case of small tattoos that can be completely covered with a seal, you may also use the communal baths. If you wish to use a seal, please inform the front desk.