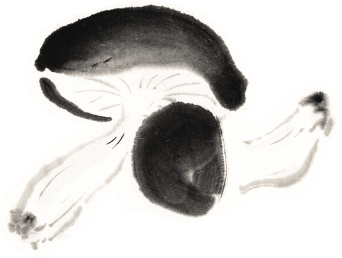 Savor the finest seasonal Japanese delicacies
in full splendor.
Our cuisine is a feast for both the eyes and the palate.
We start with fresh ingredients and prepare each dish with precise attention.
Slow down and enjoy the exquisite flavor that only we can offer at Tamaki.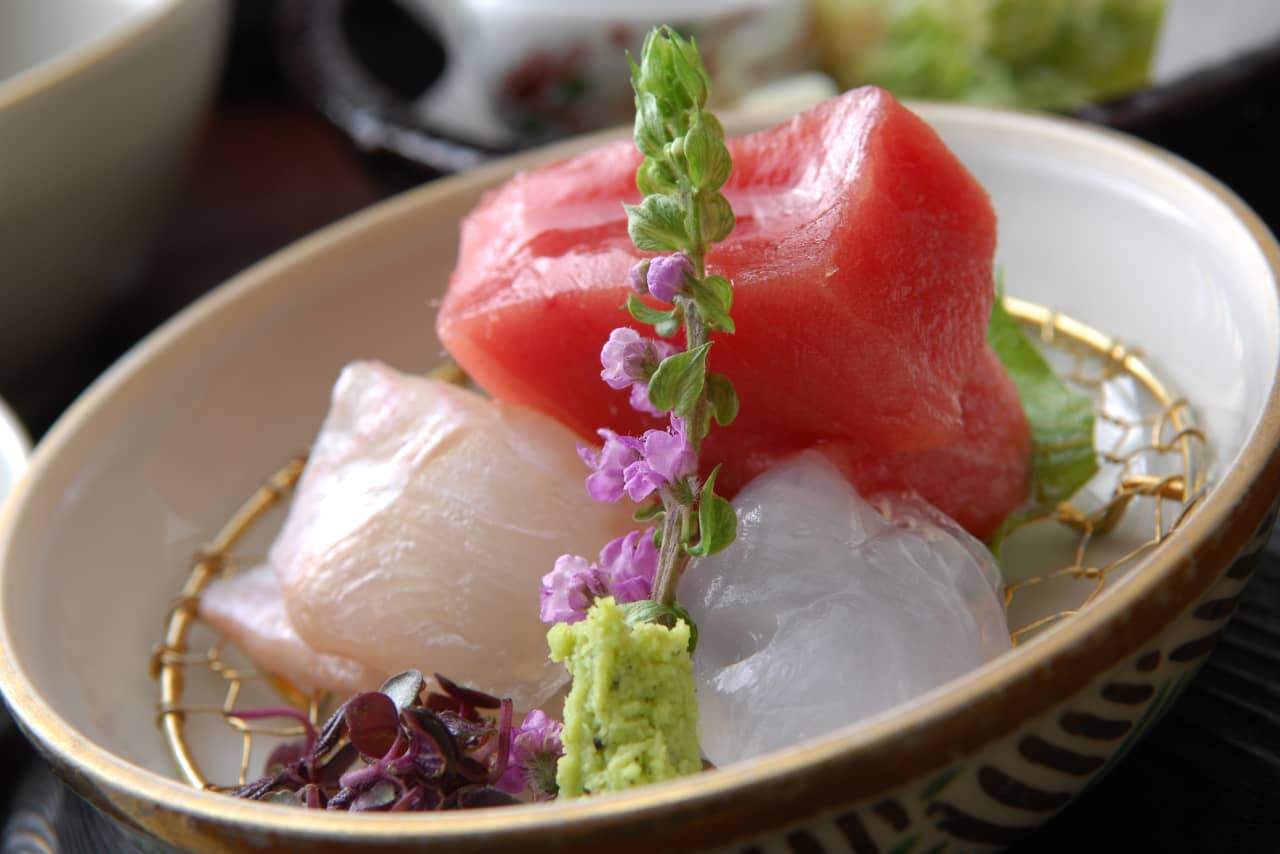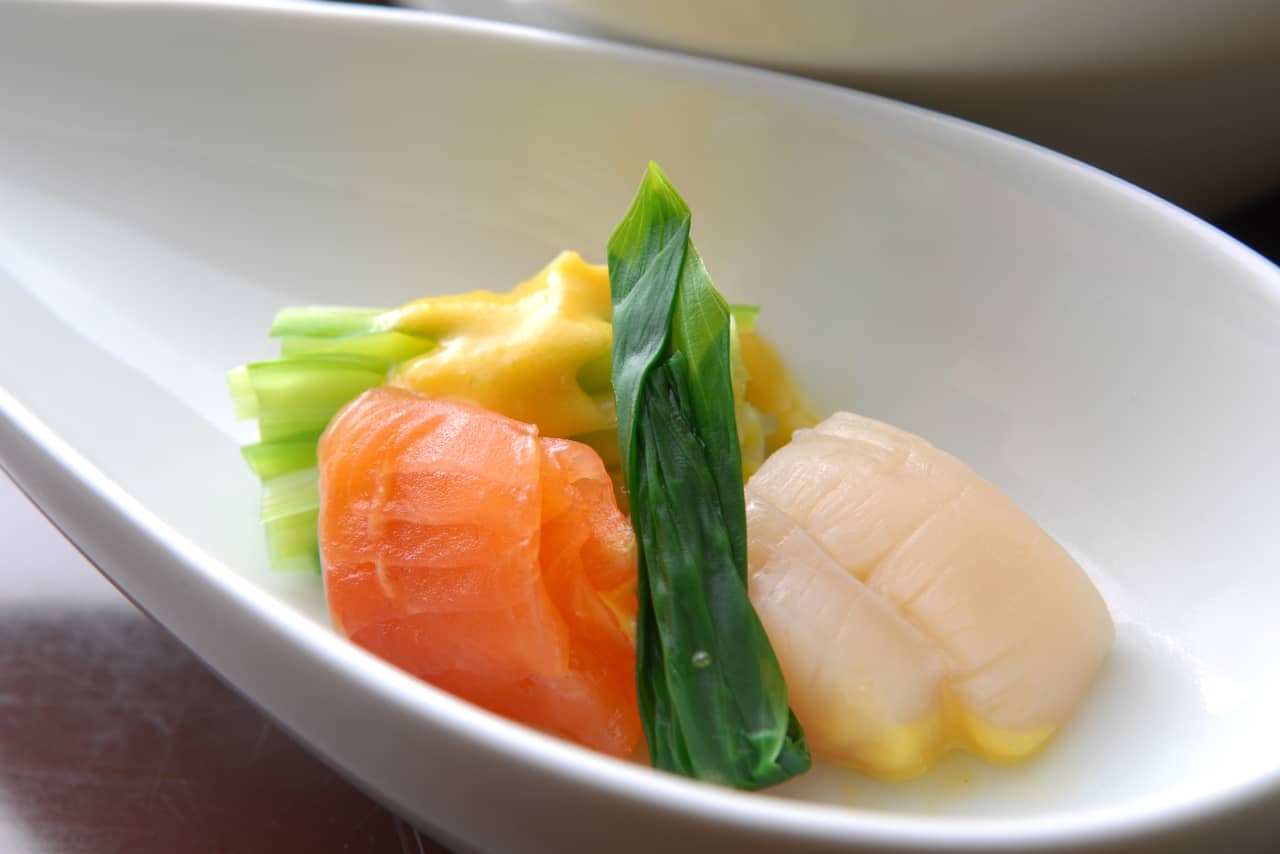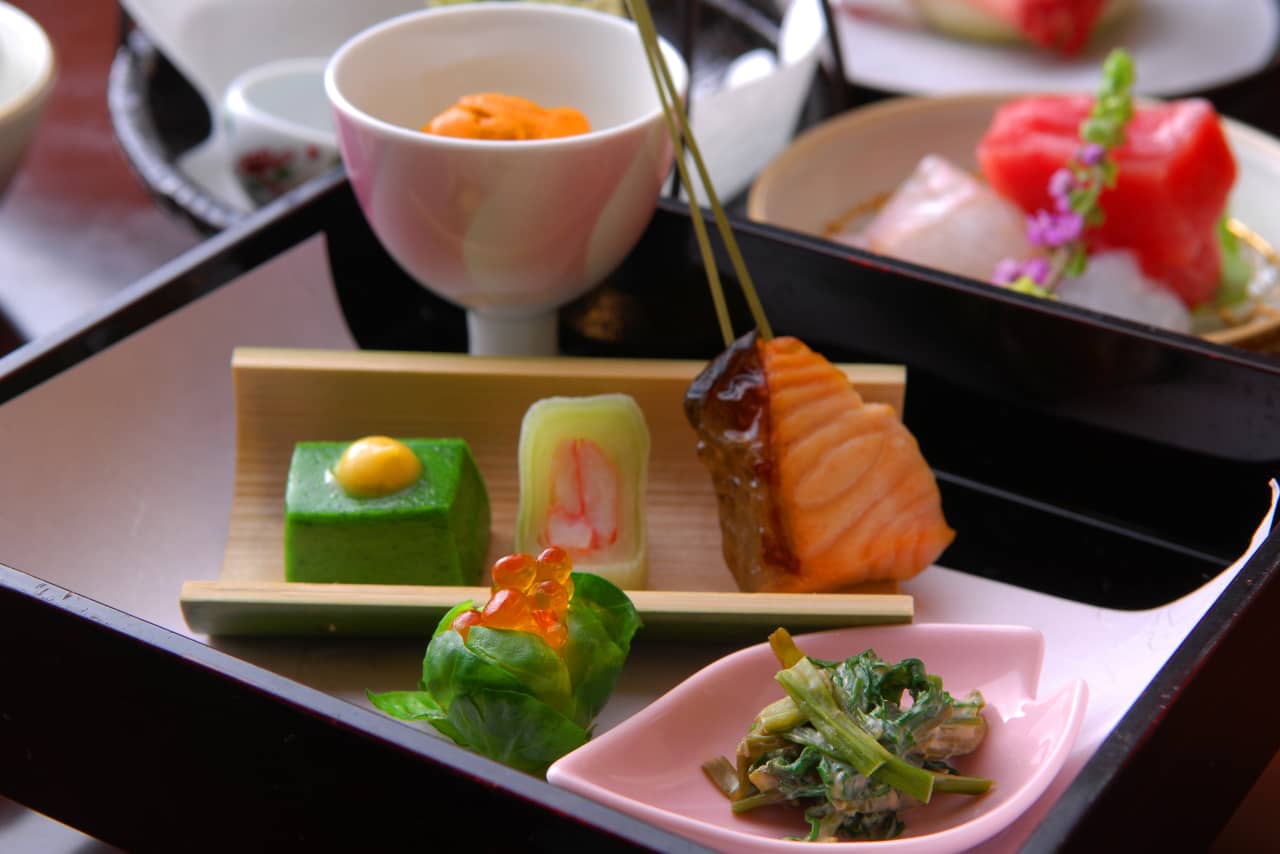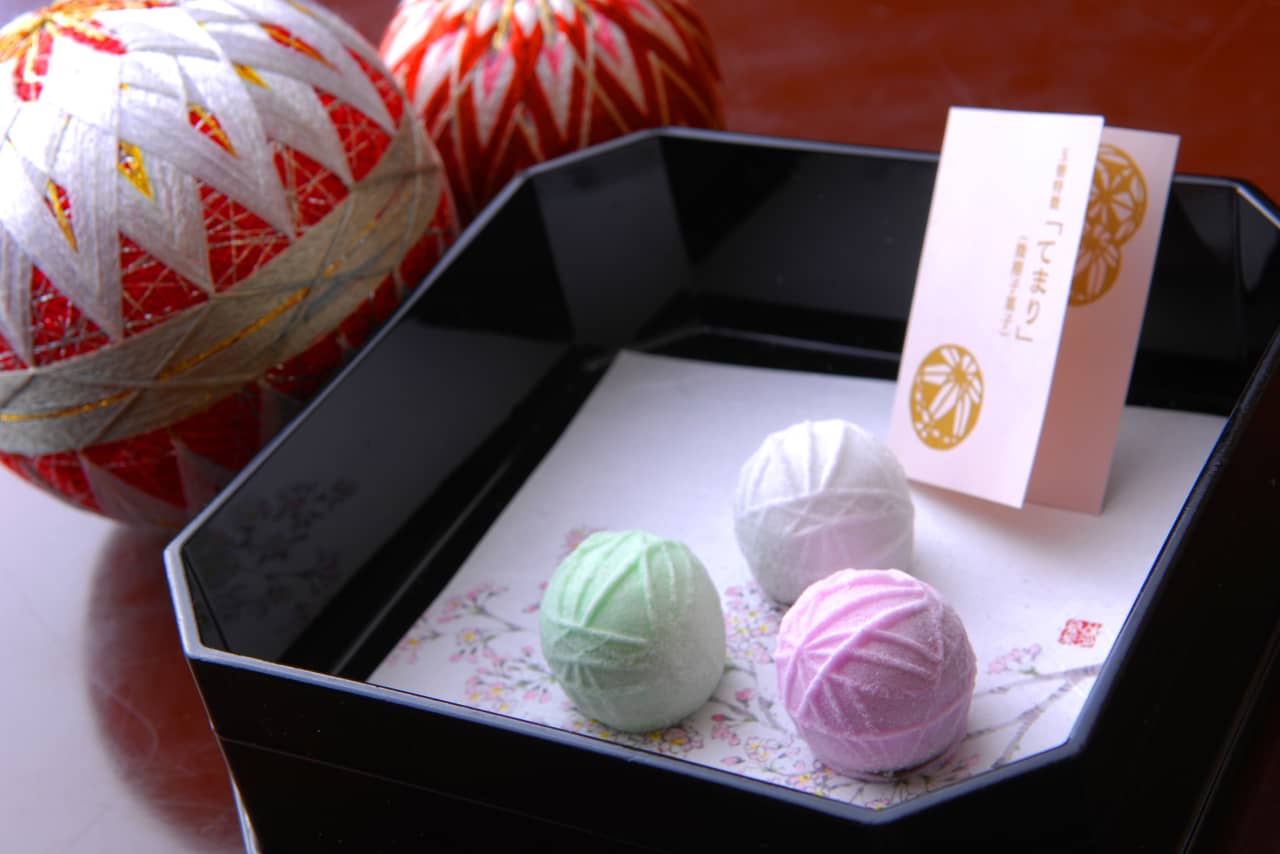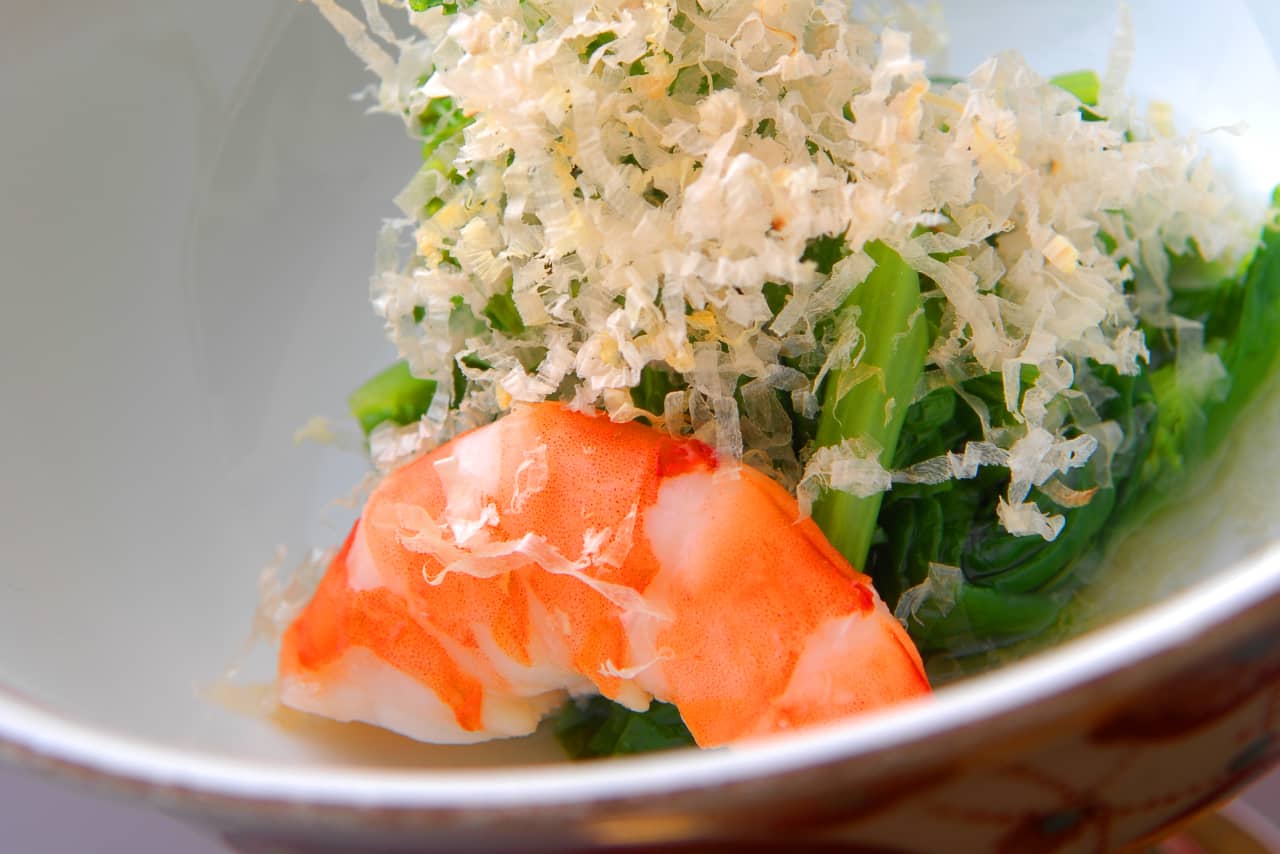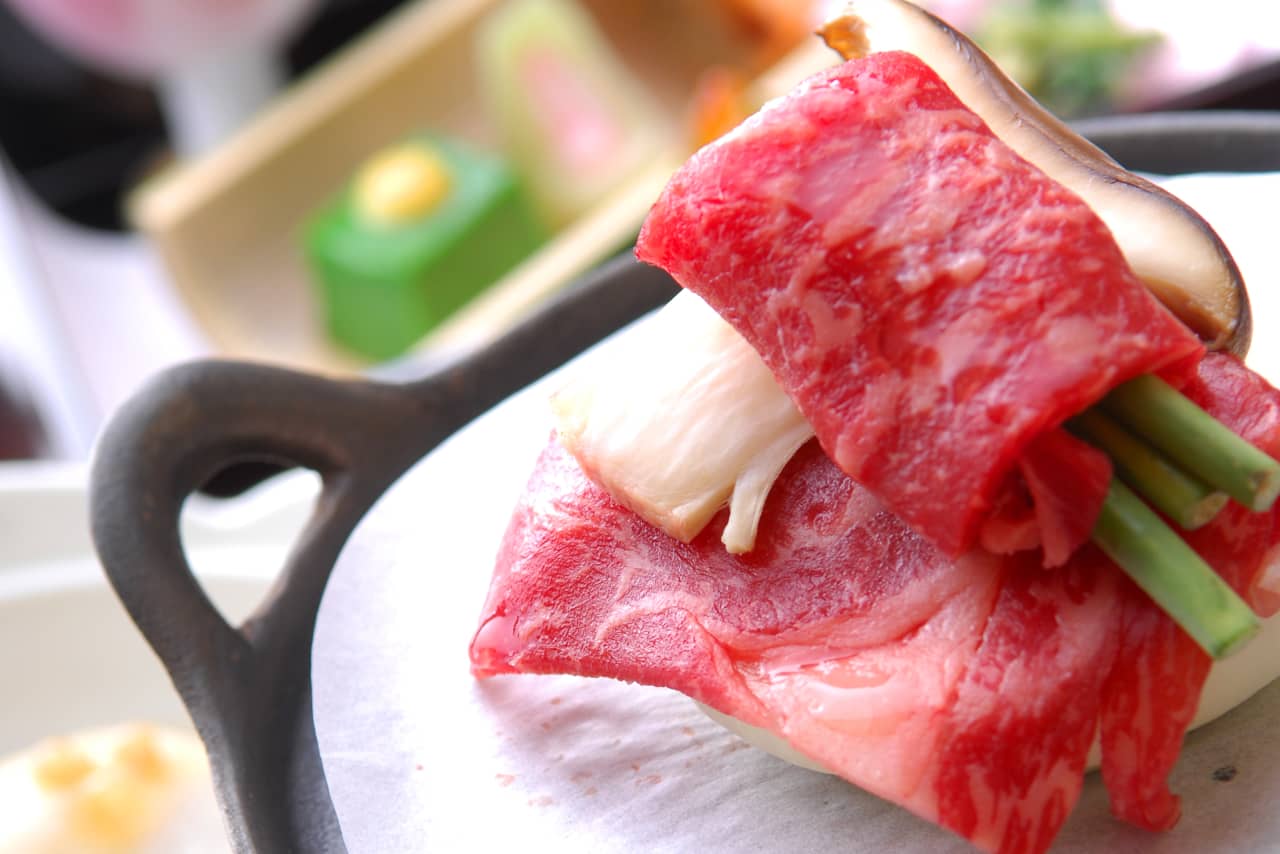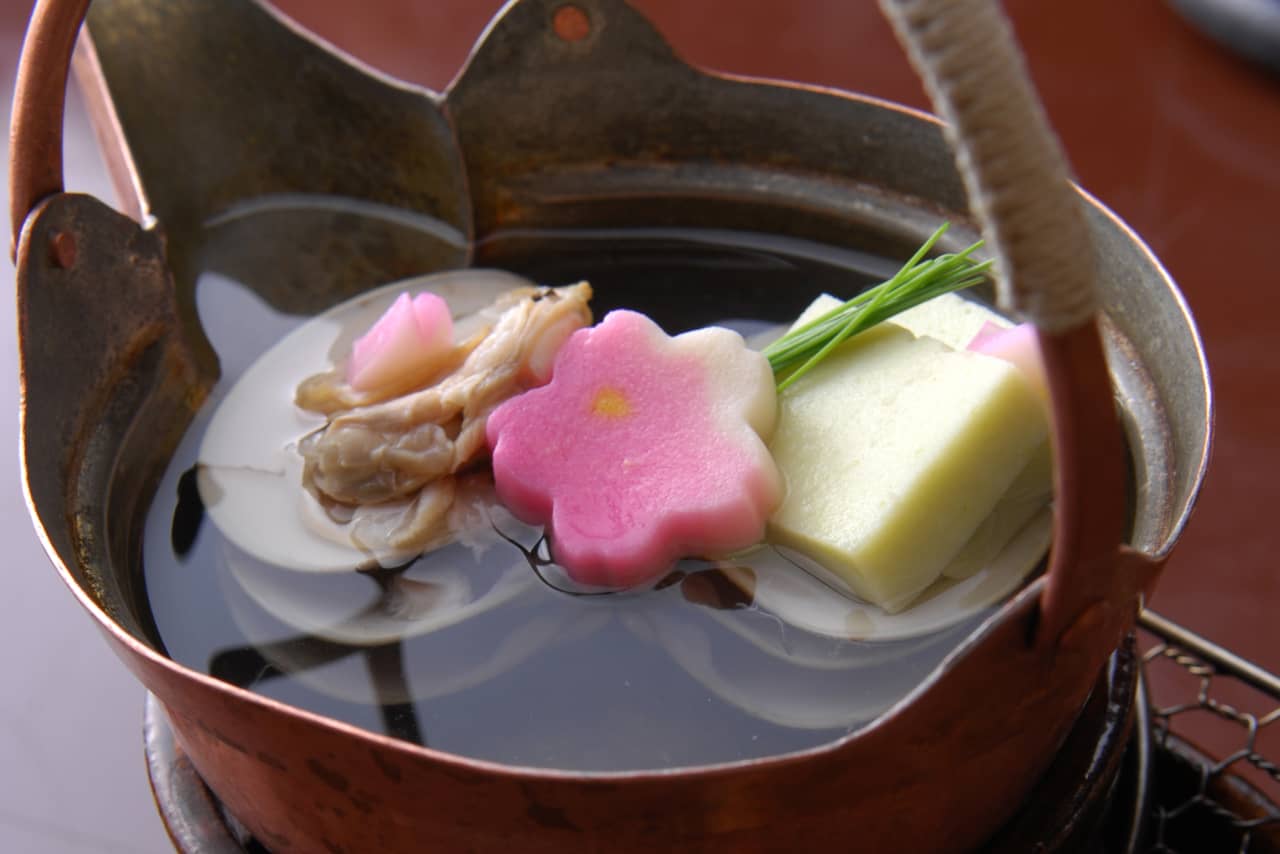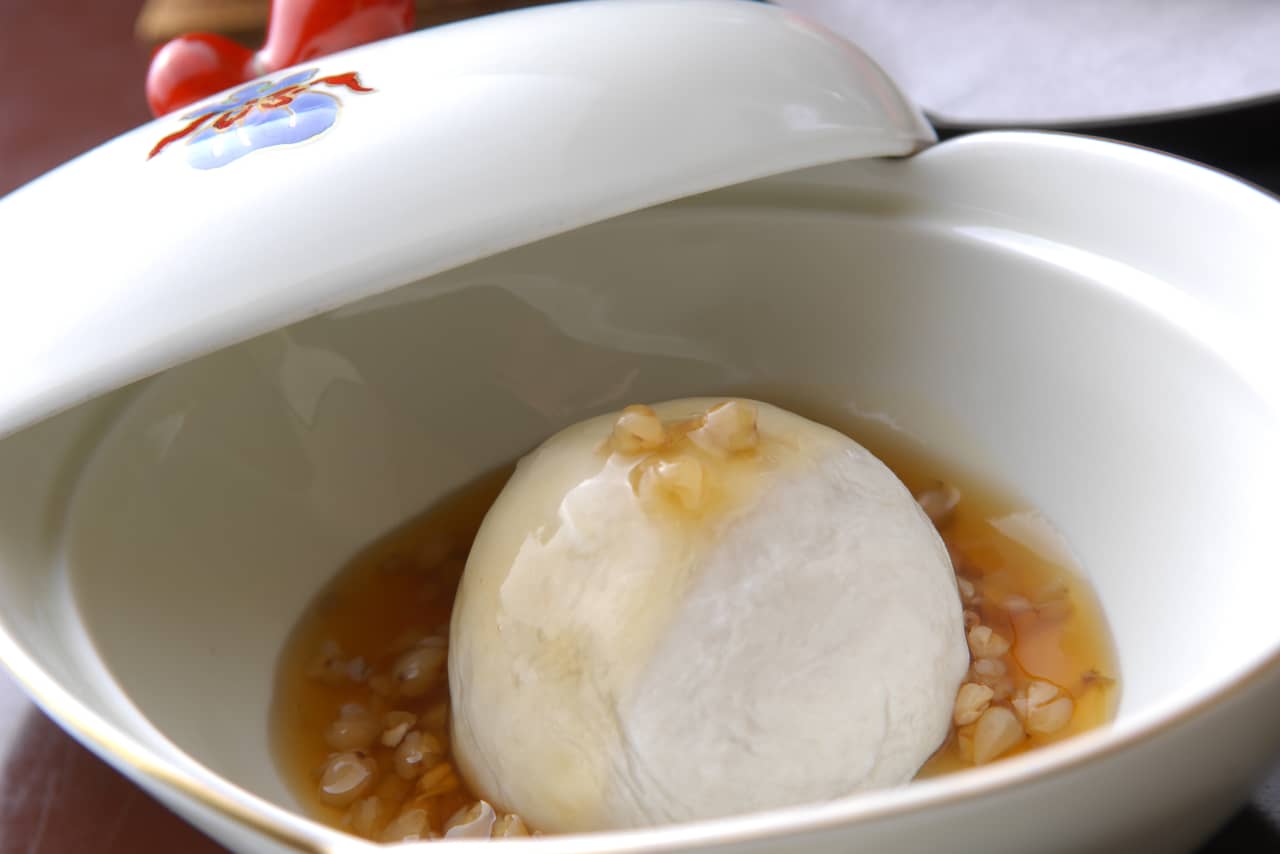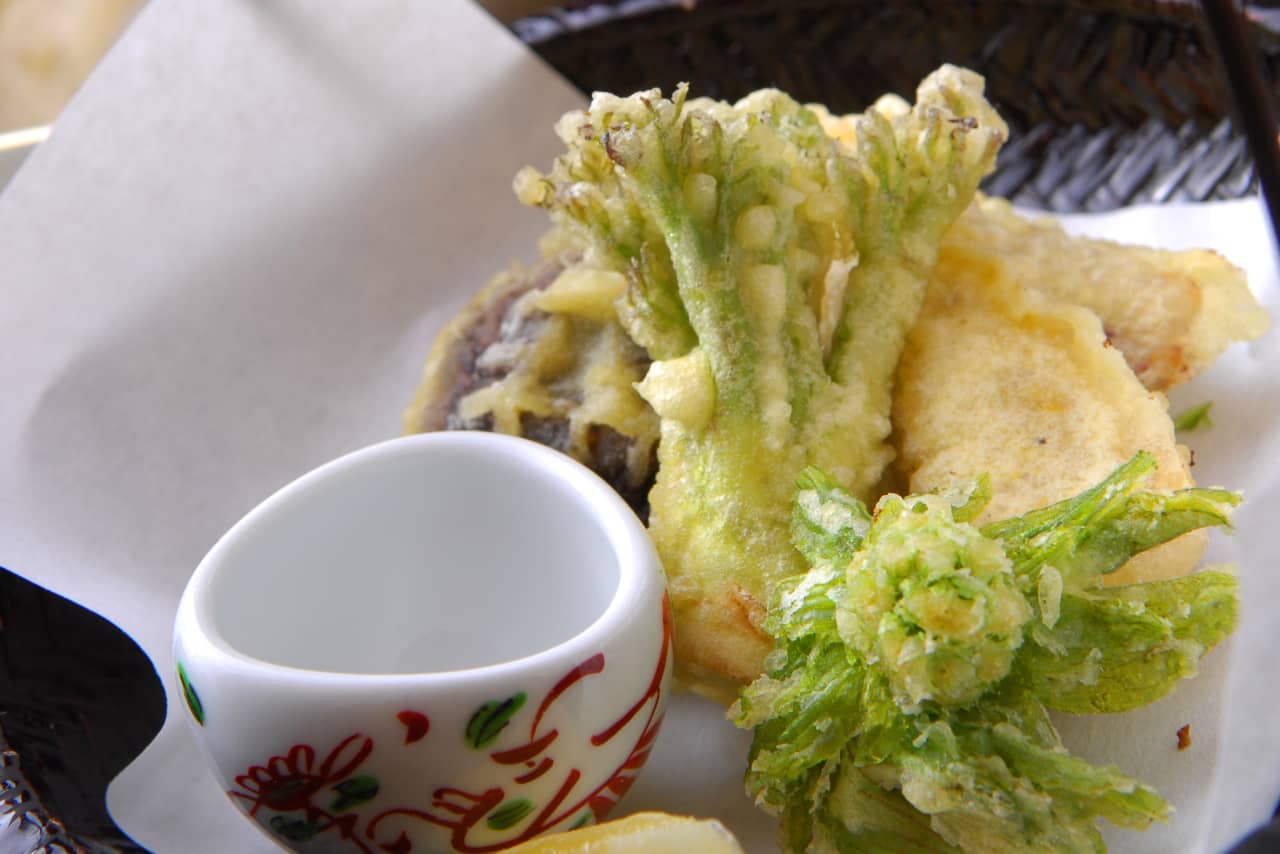 Our seasonal kaiseki cuisine incorporates the fresh flavors of local seasonal ingredients. Each dish is carefully selected by the landlady, who maximizes the quality of the ingredients and presents them beautifully on chosen tableware. Enjoy the warmth of warm dishes and the coolness of cold ones, savoring the craftsmanship that goes into each exquisite creation with your eyes and palate.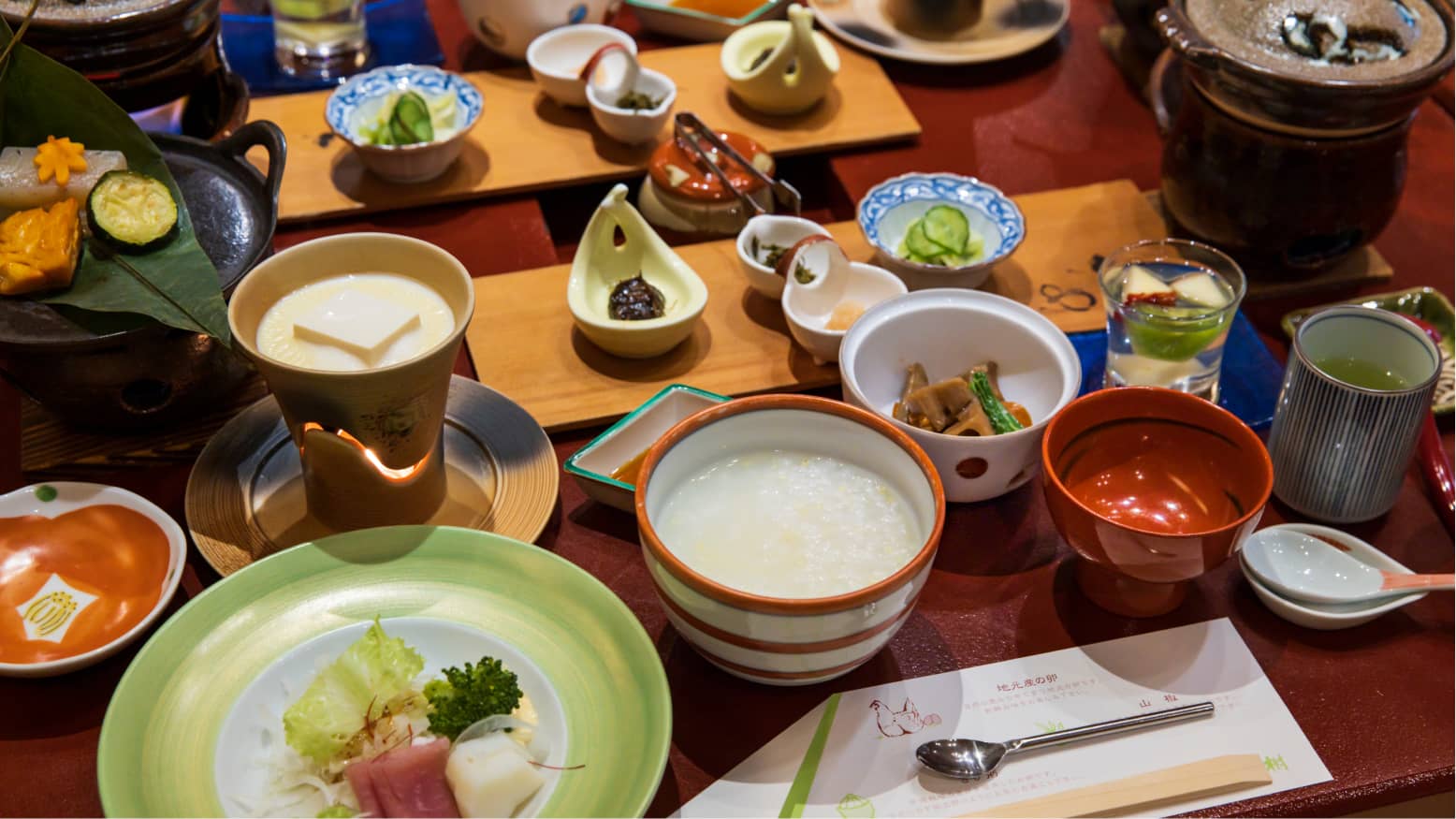 Breakfast
We offer a gentle Japanese breakfast with items like brown rice porridge and yuba tofu. Start your day with a nourishing and balanced breakfast to fill you with energy for the day ahead.
* White rice can be substituted for porridge upon request.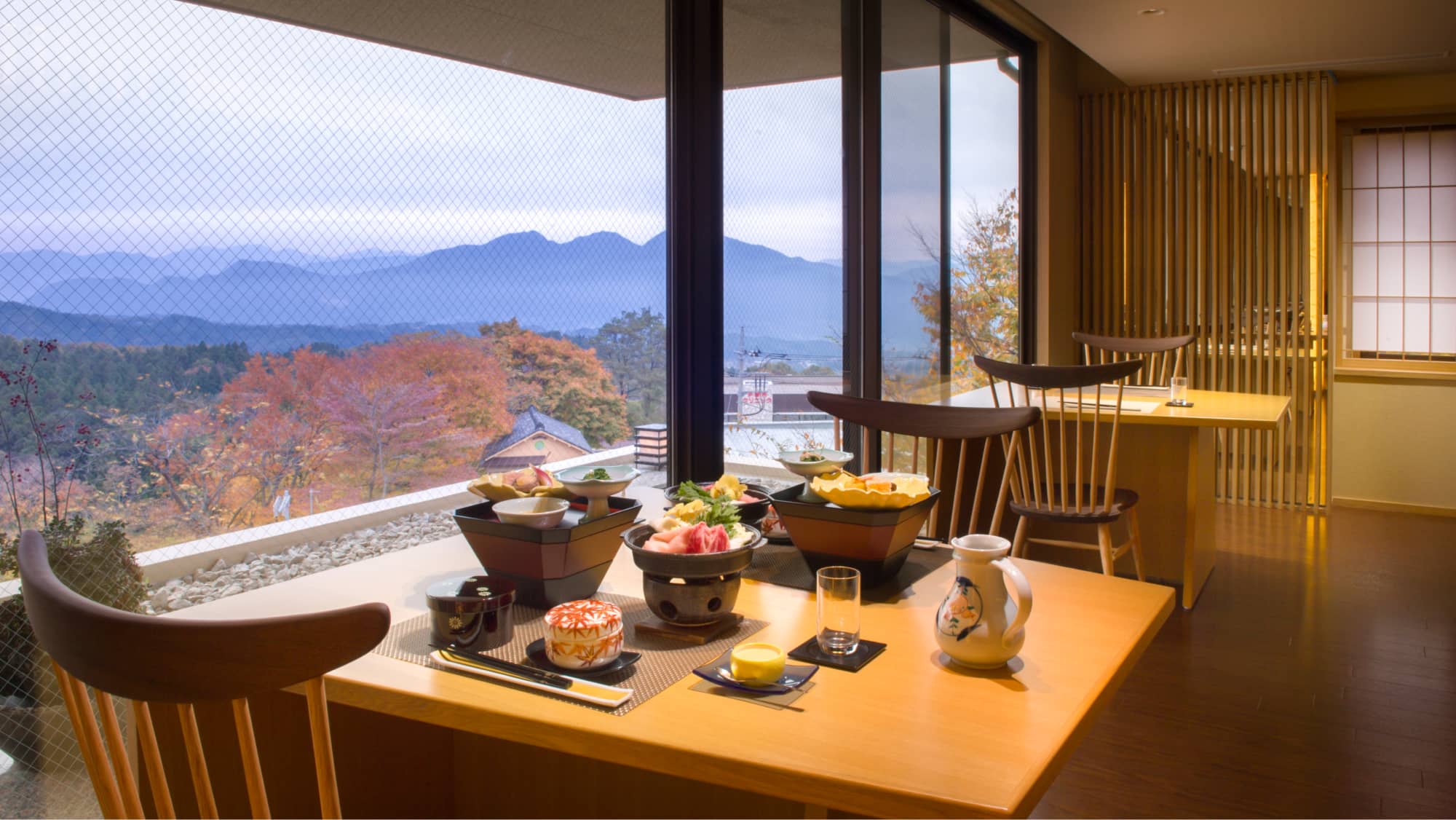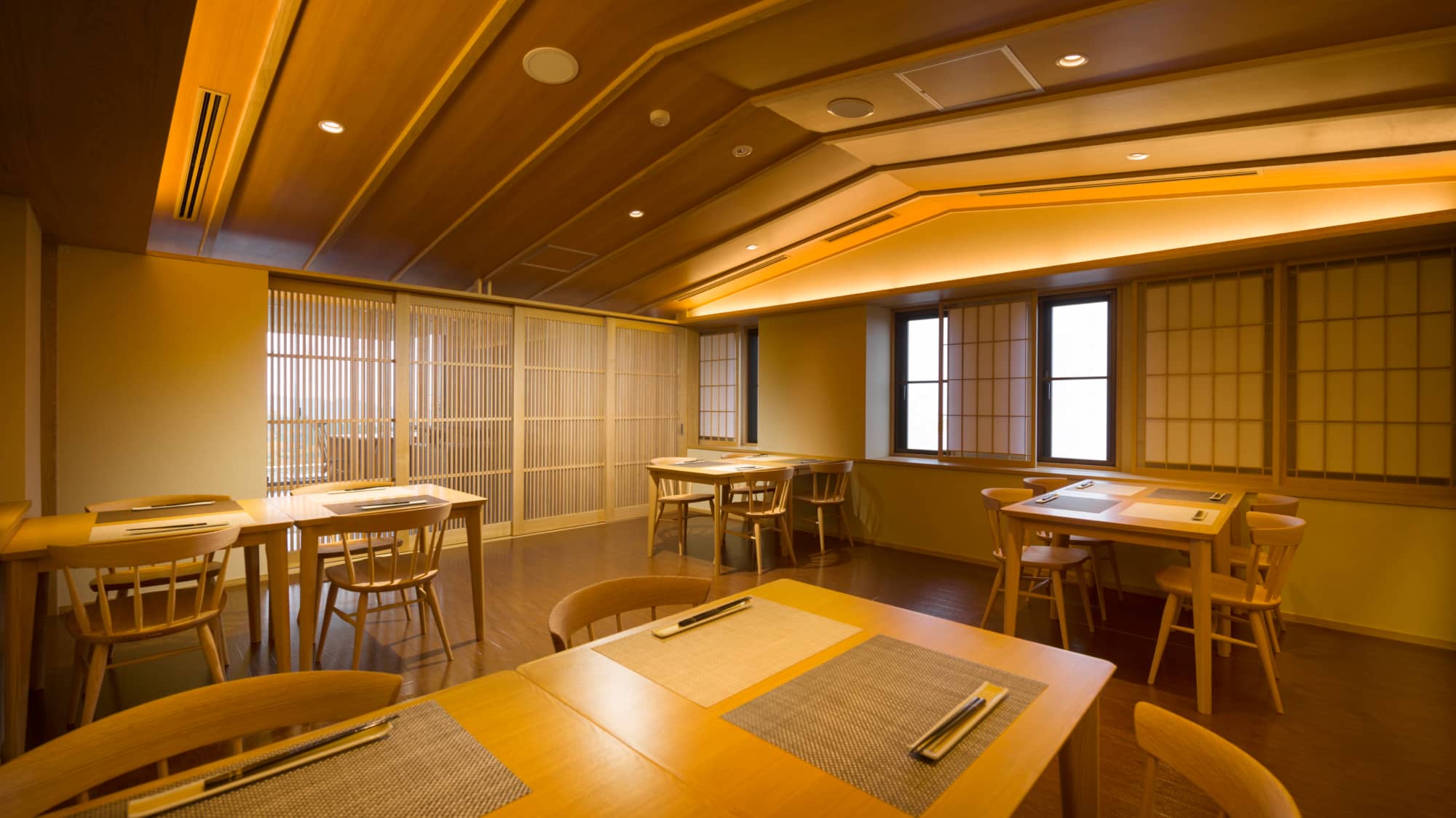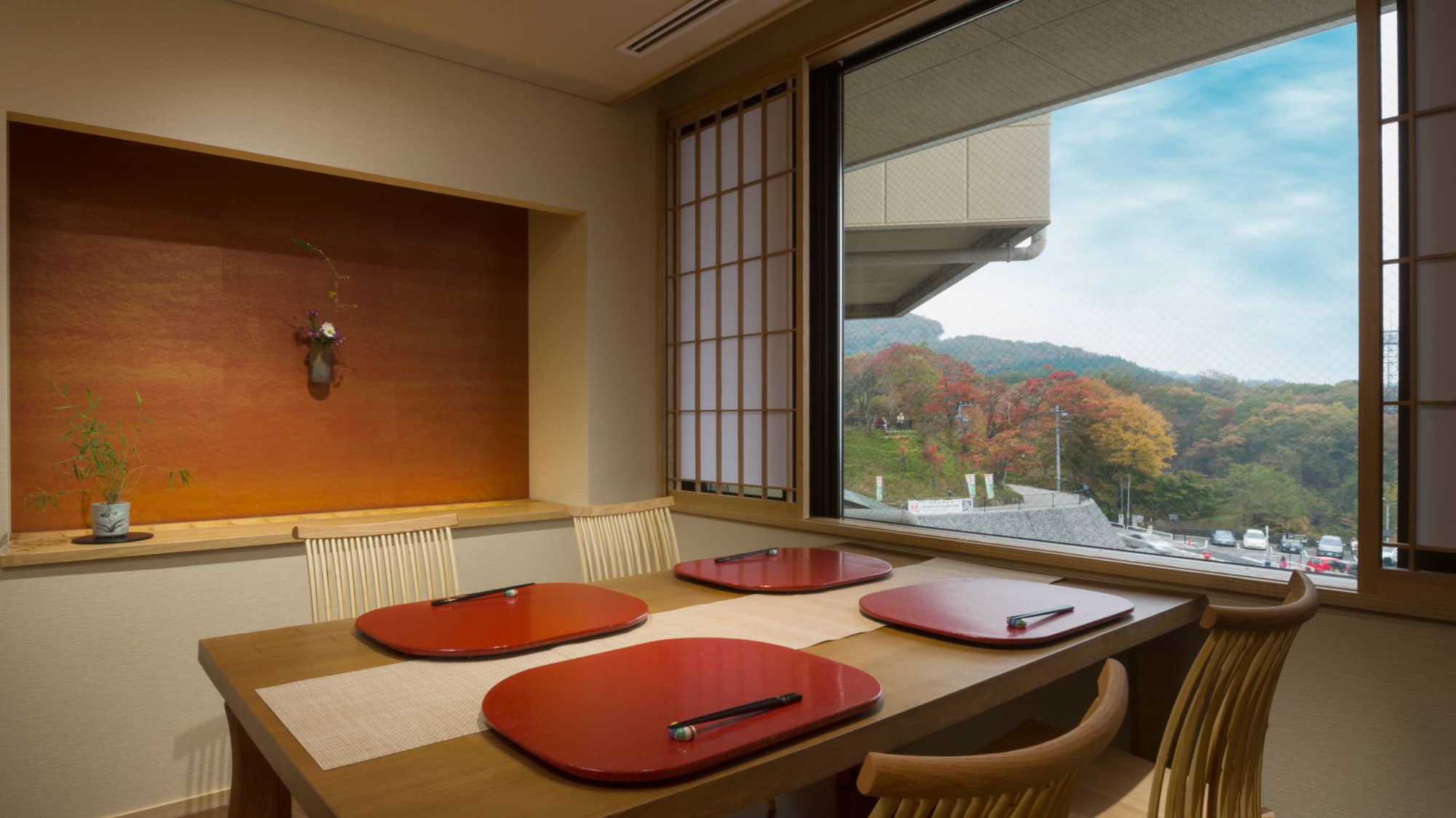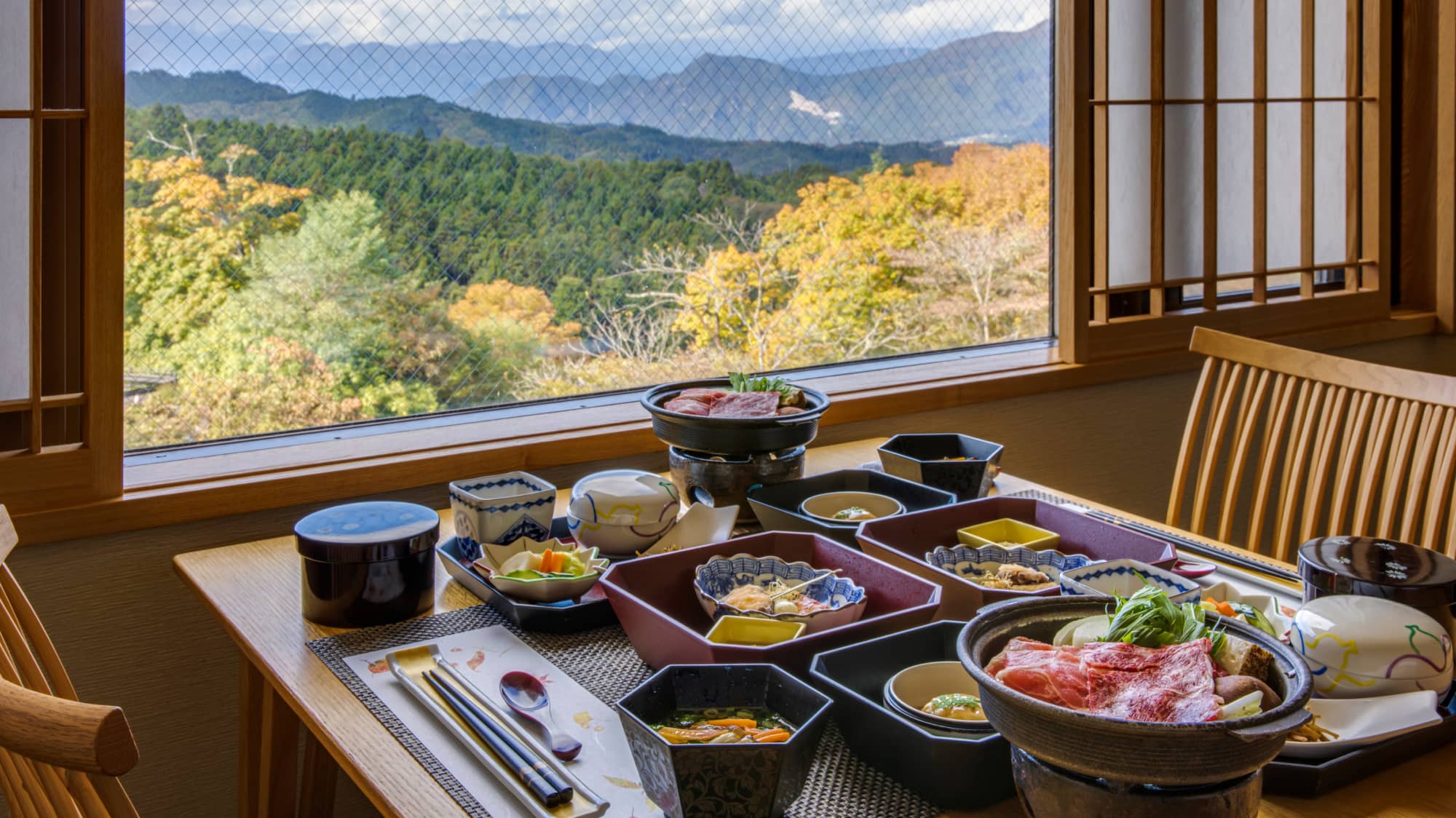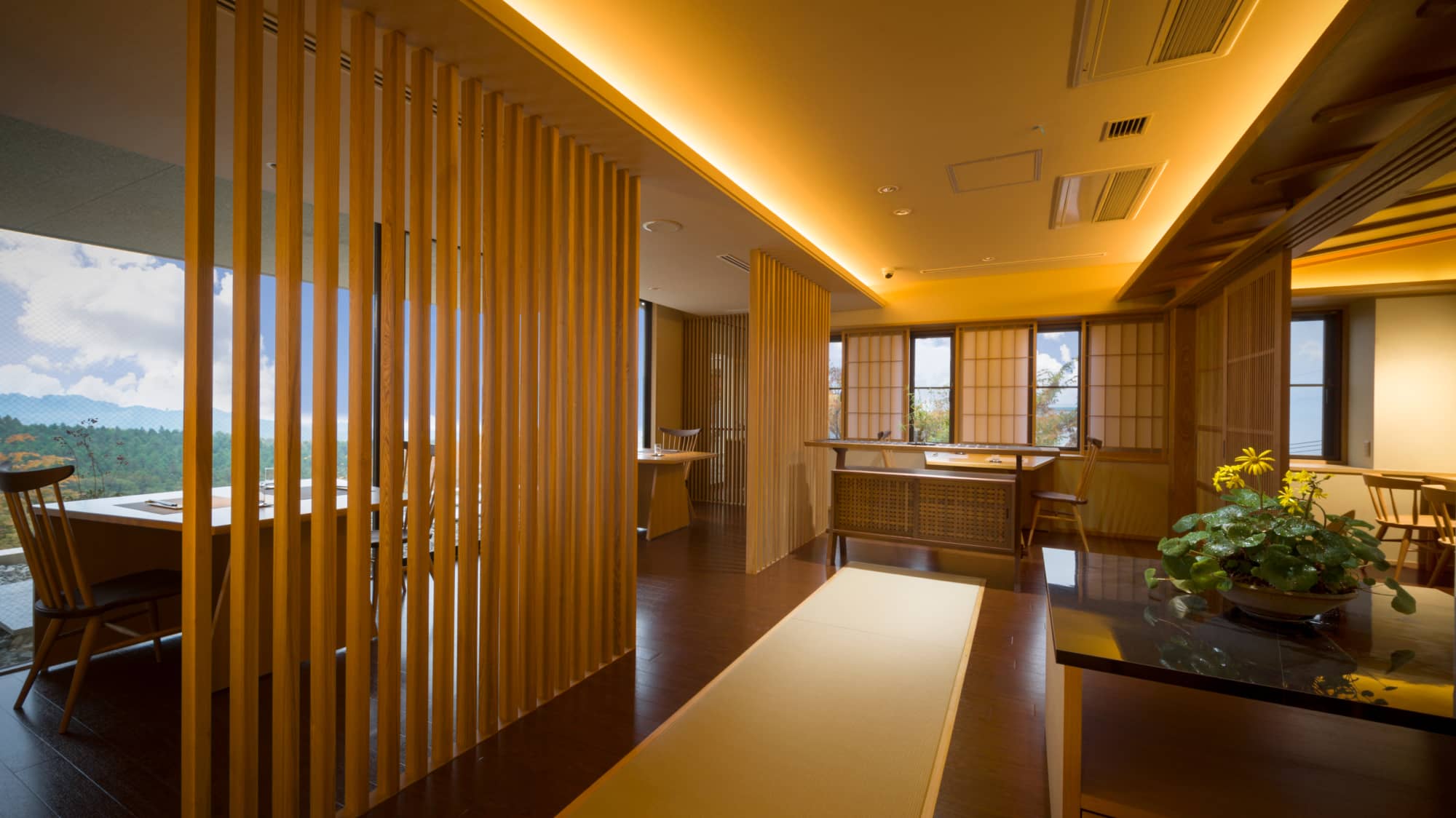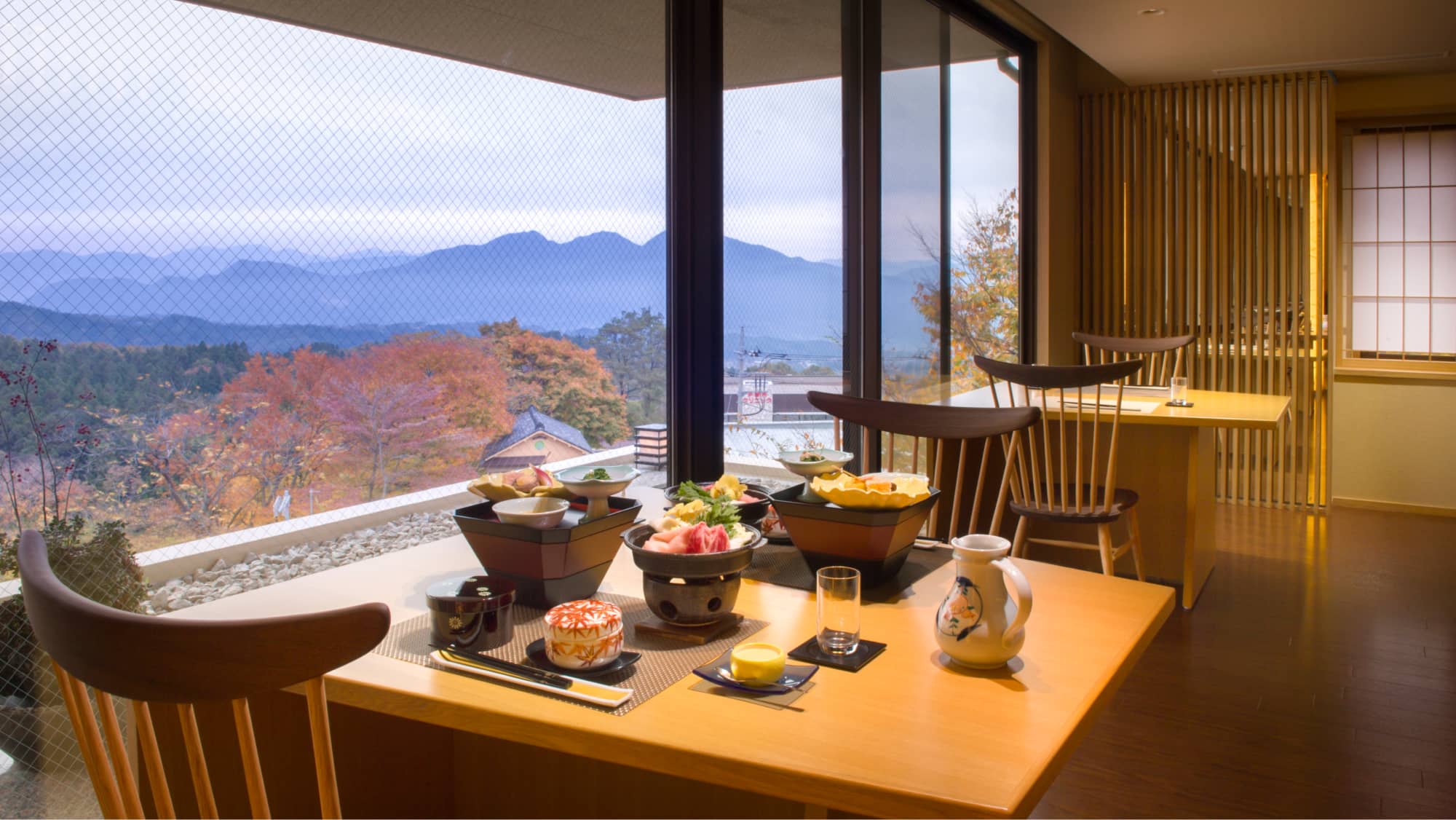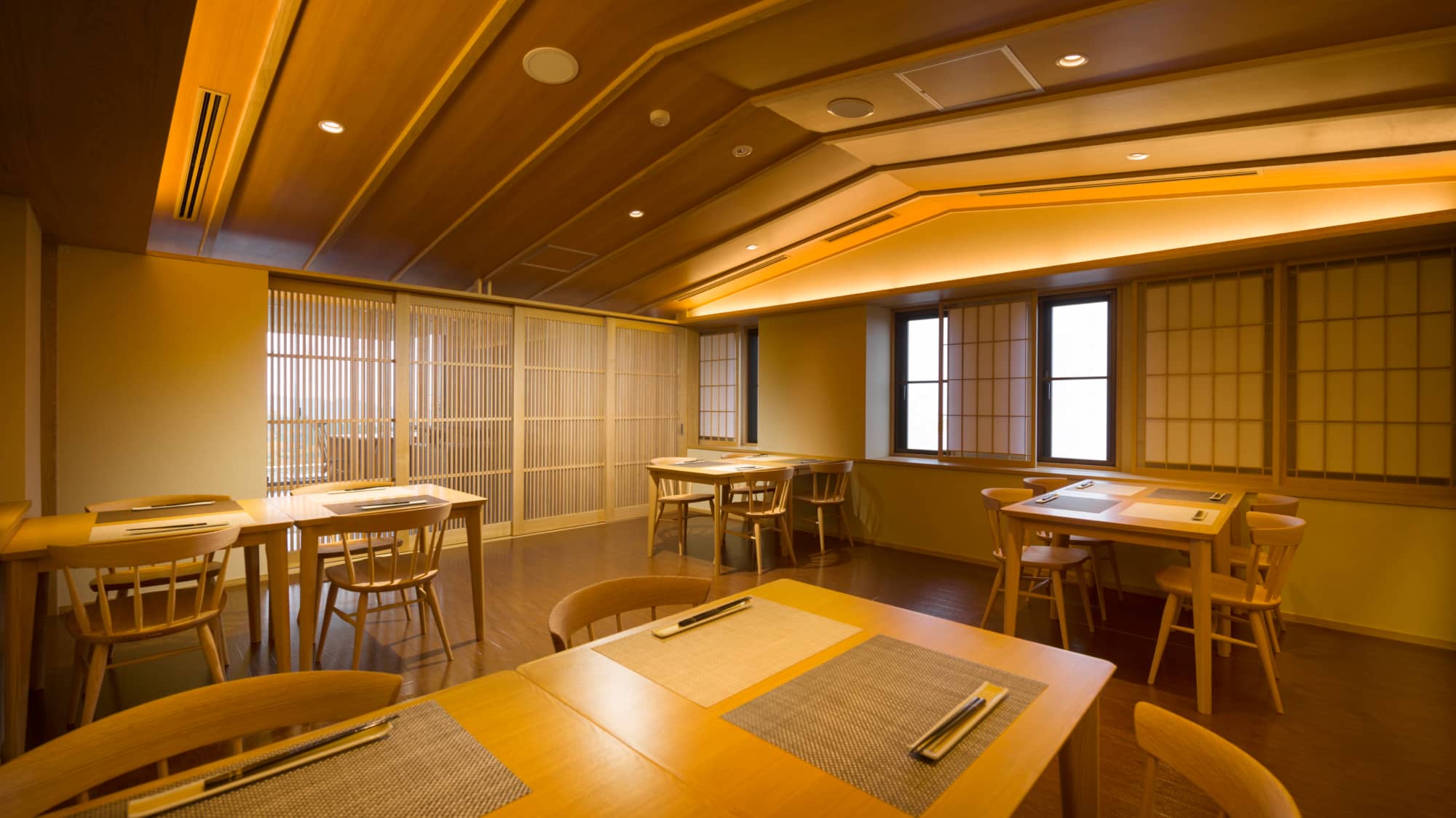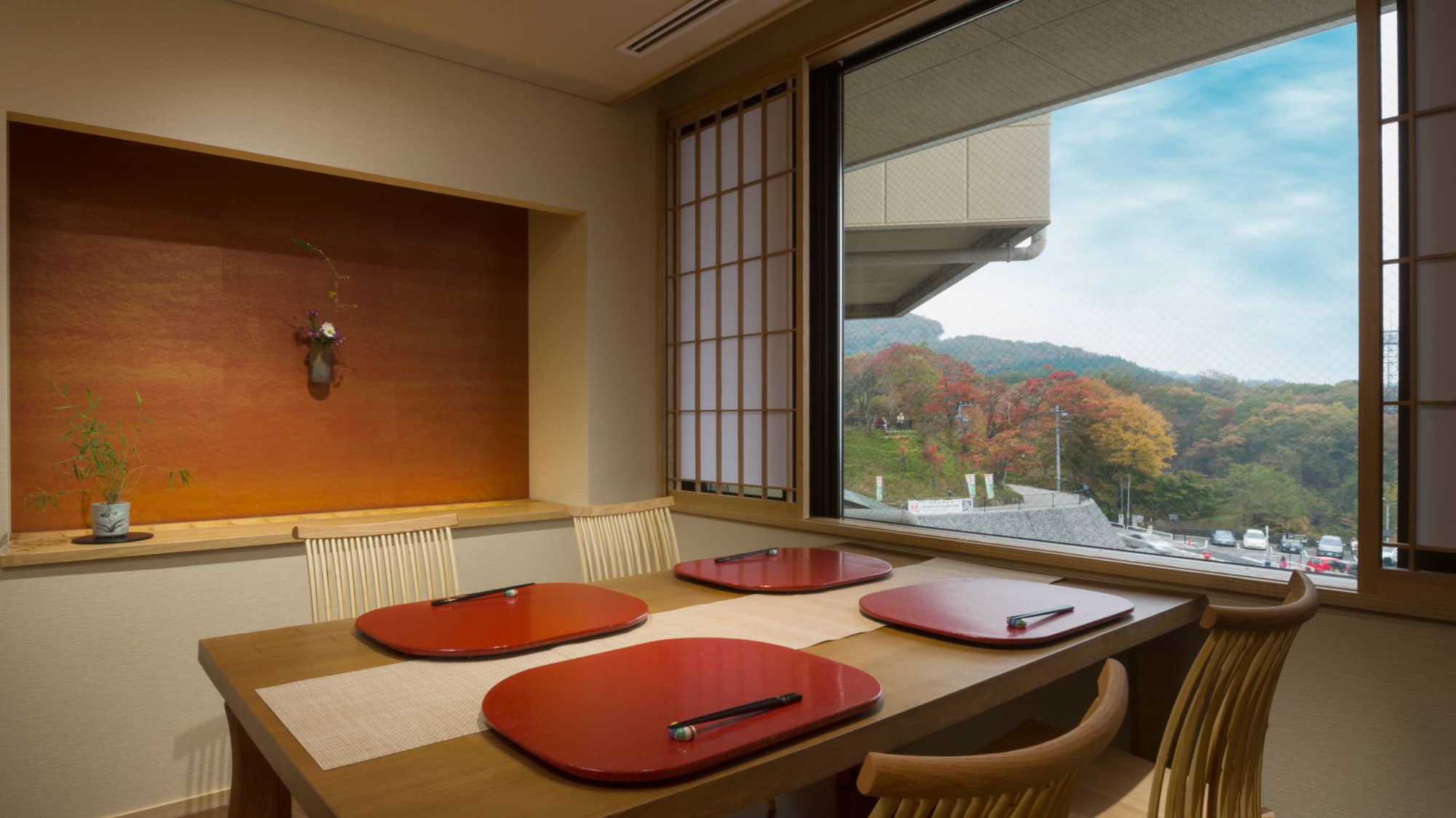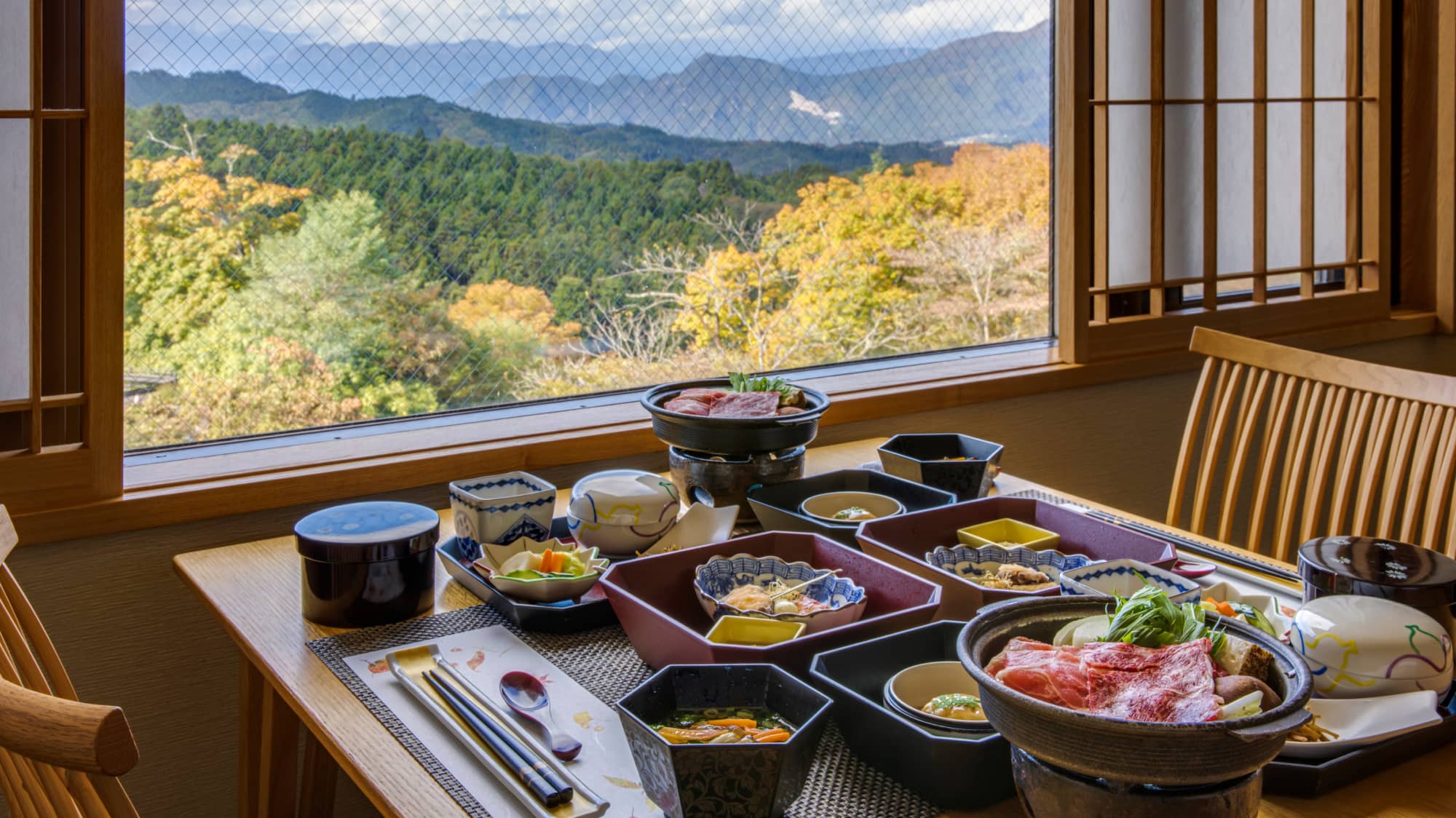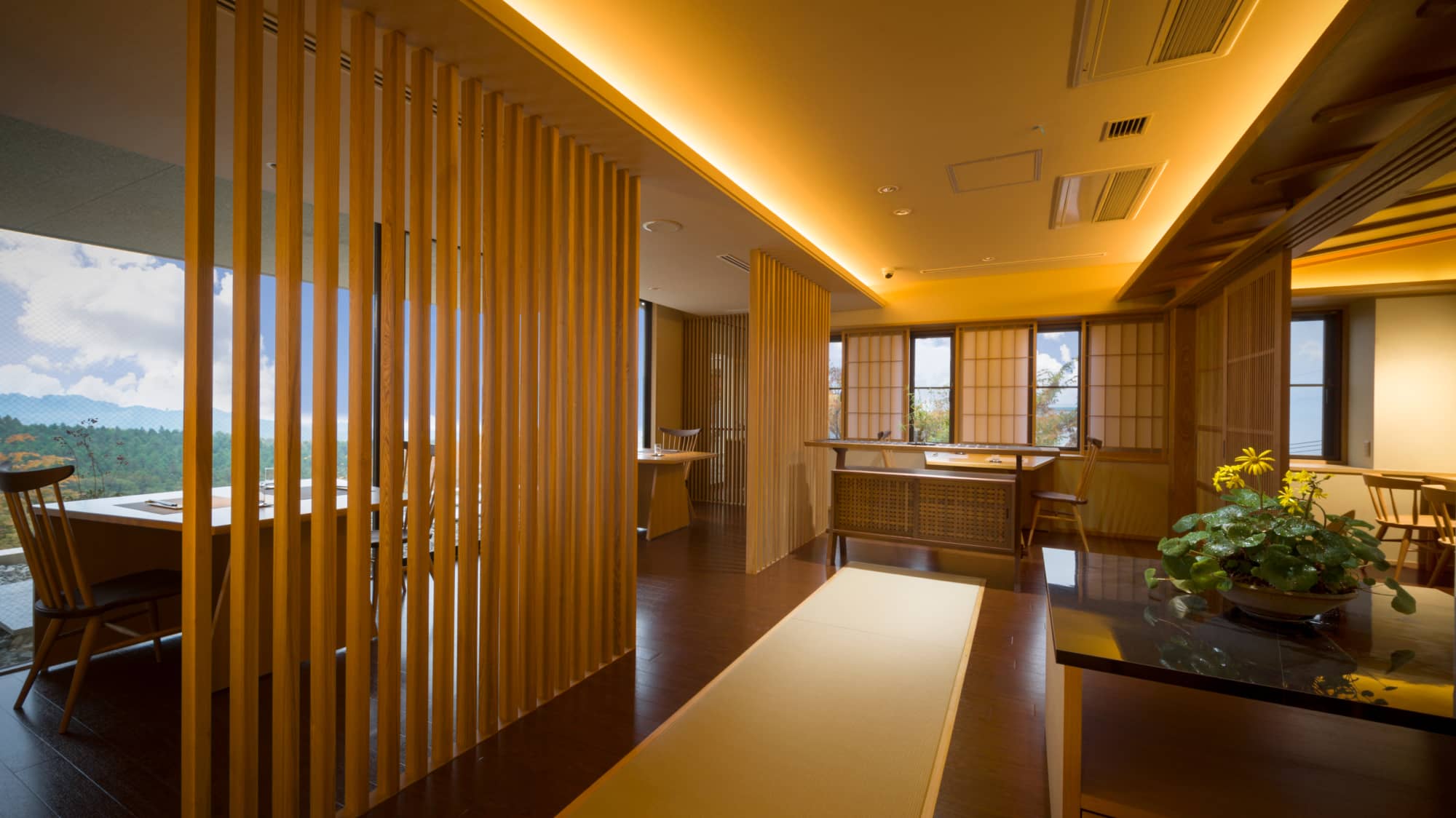 Restaurant
Yama Akari
Capturing the atmosphere of the town's stone-stepped streets, here you can enjoy seasonal delicacies accompanied by a view of Mt. Tanigawa. This quiet restaurant offers tables in an open area or private rooms. In the daytime, lunch is also served to non-staying visitors.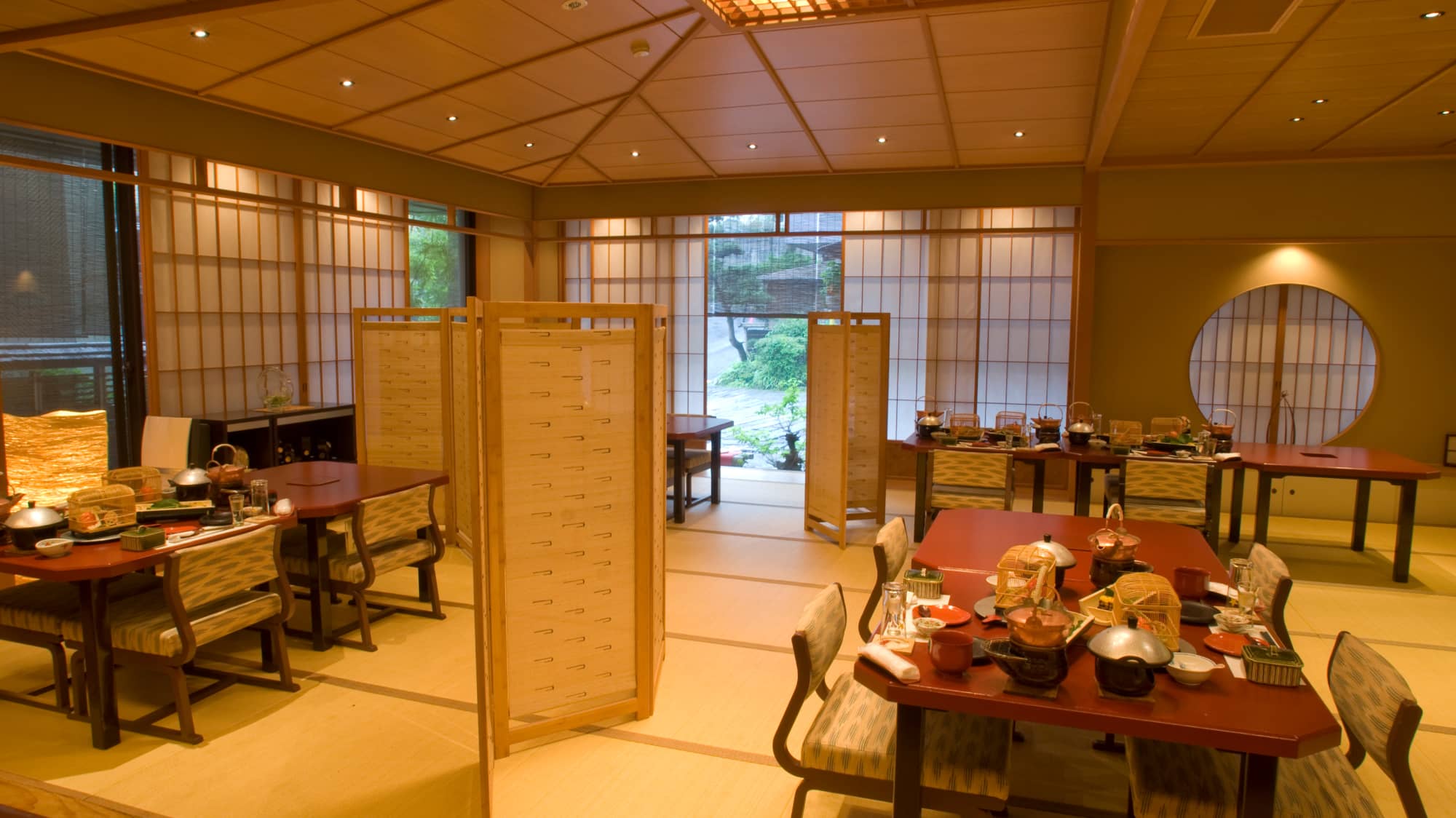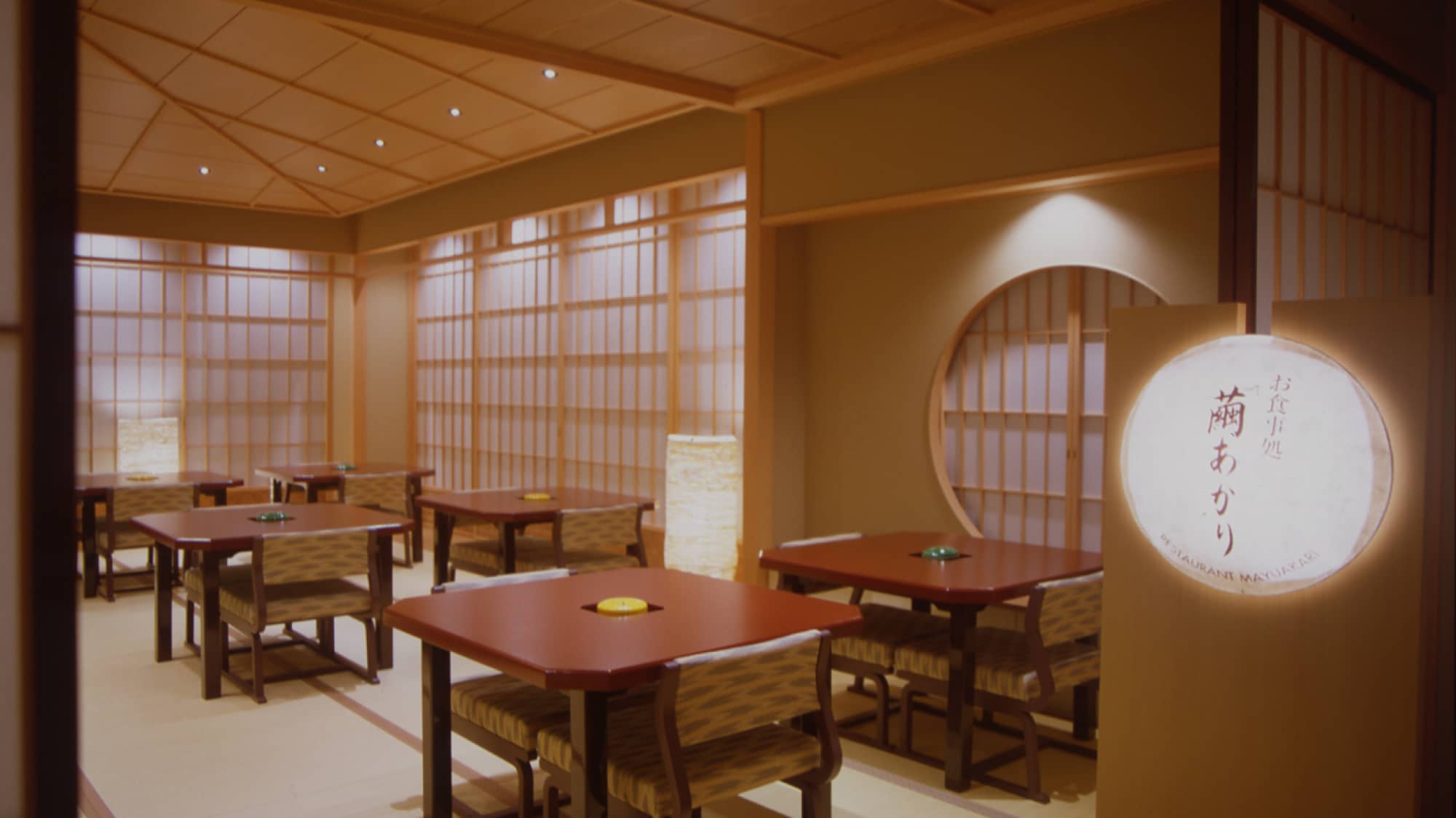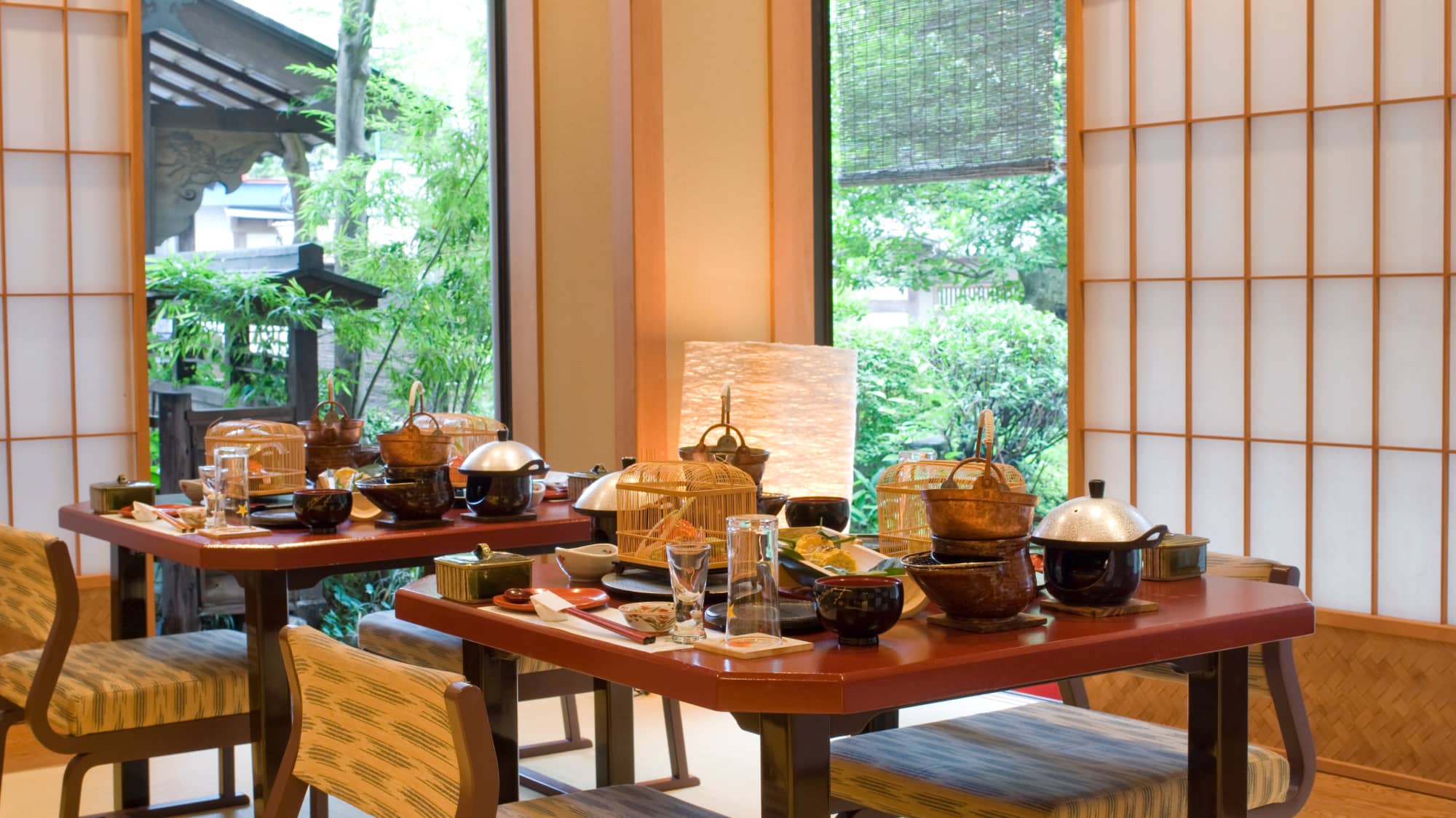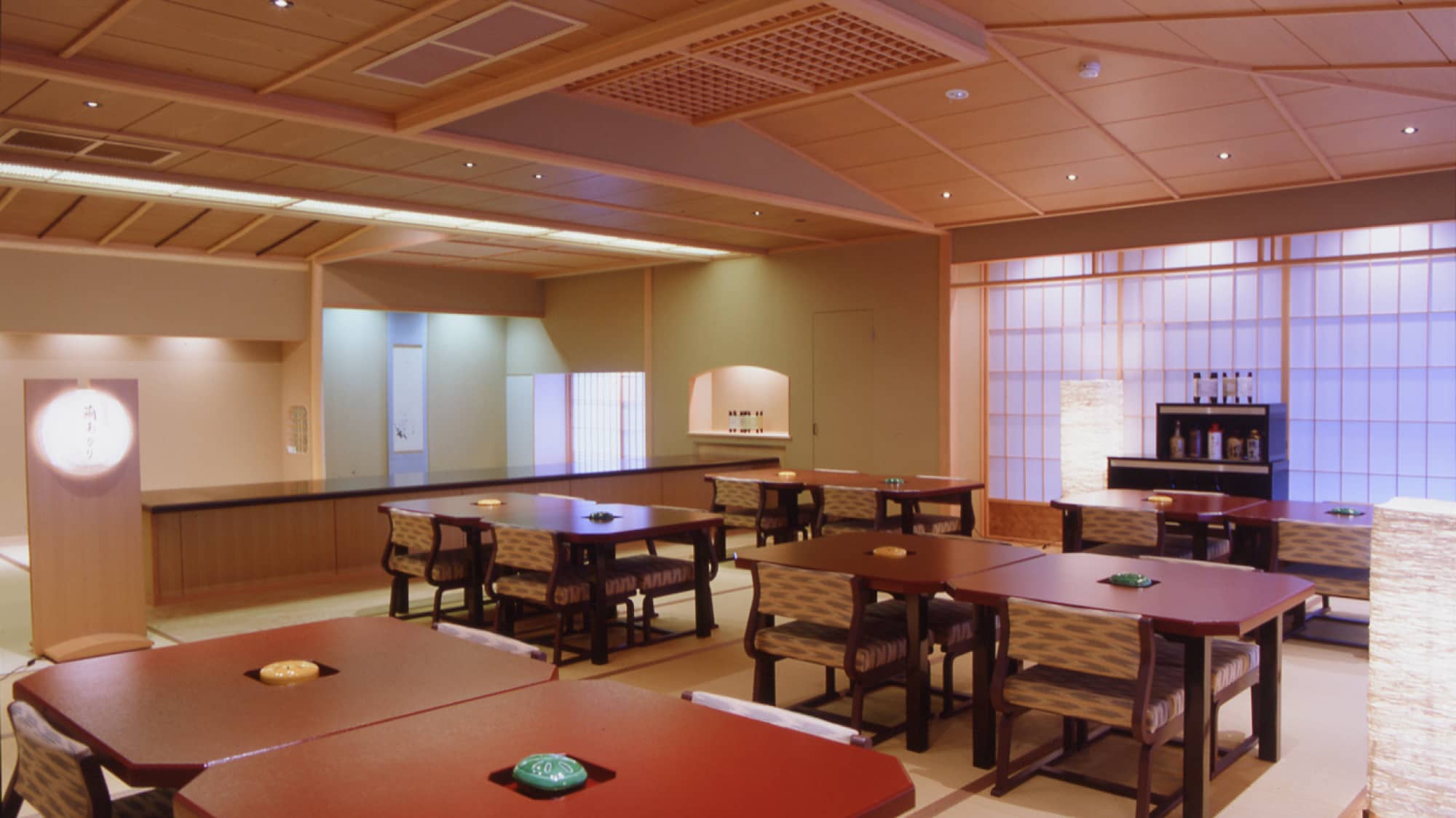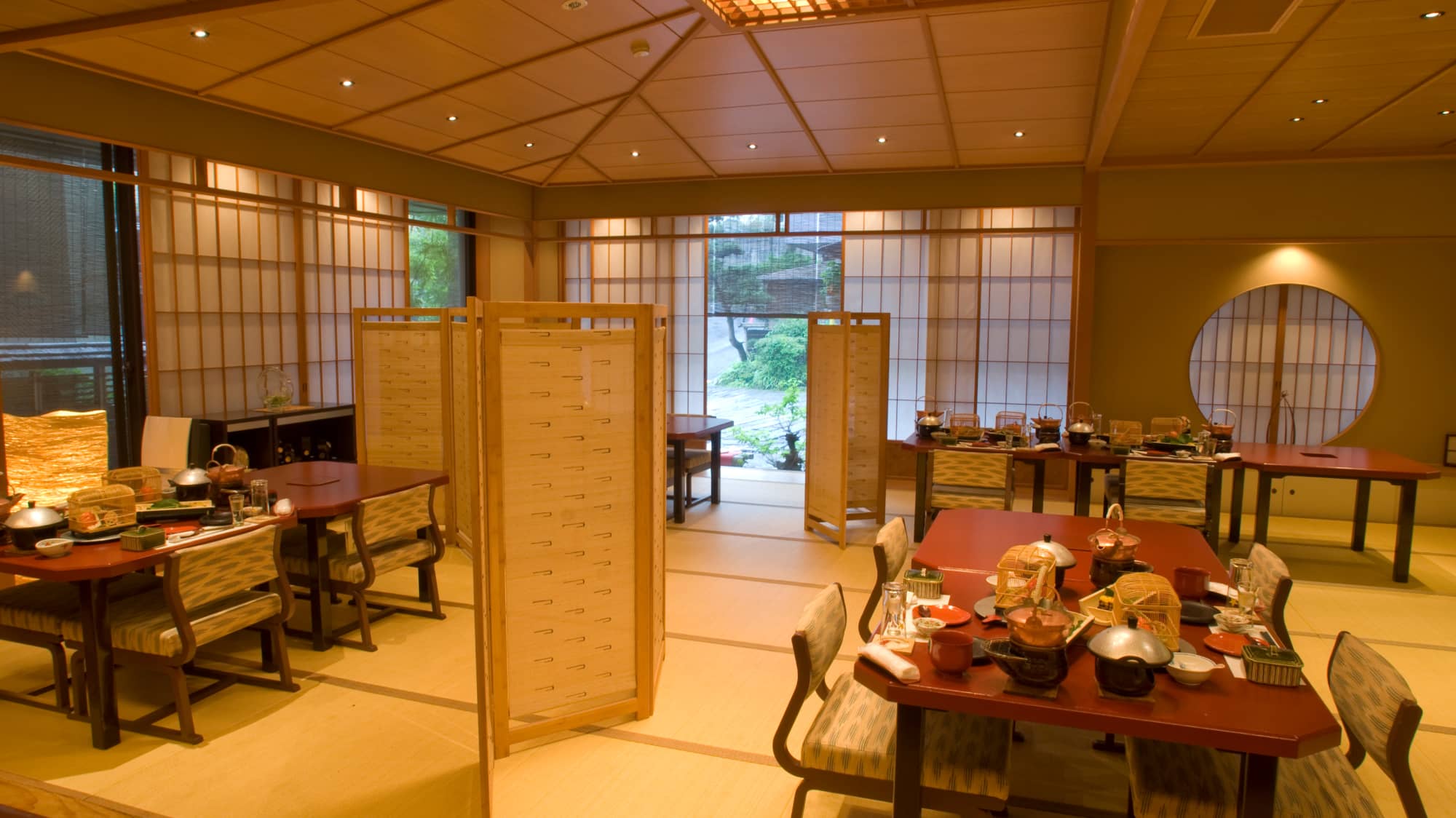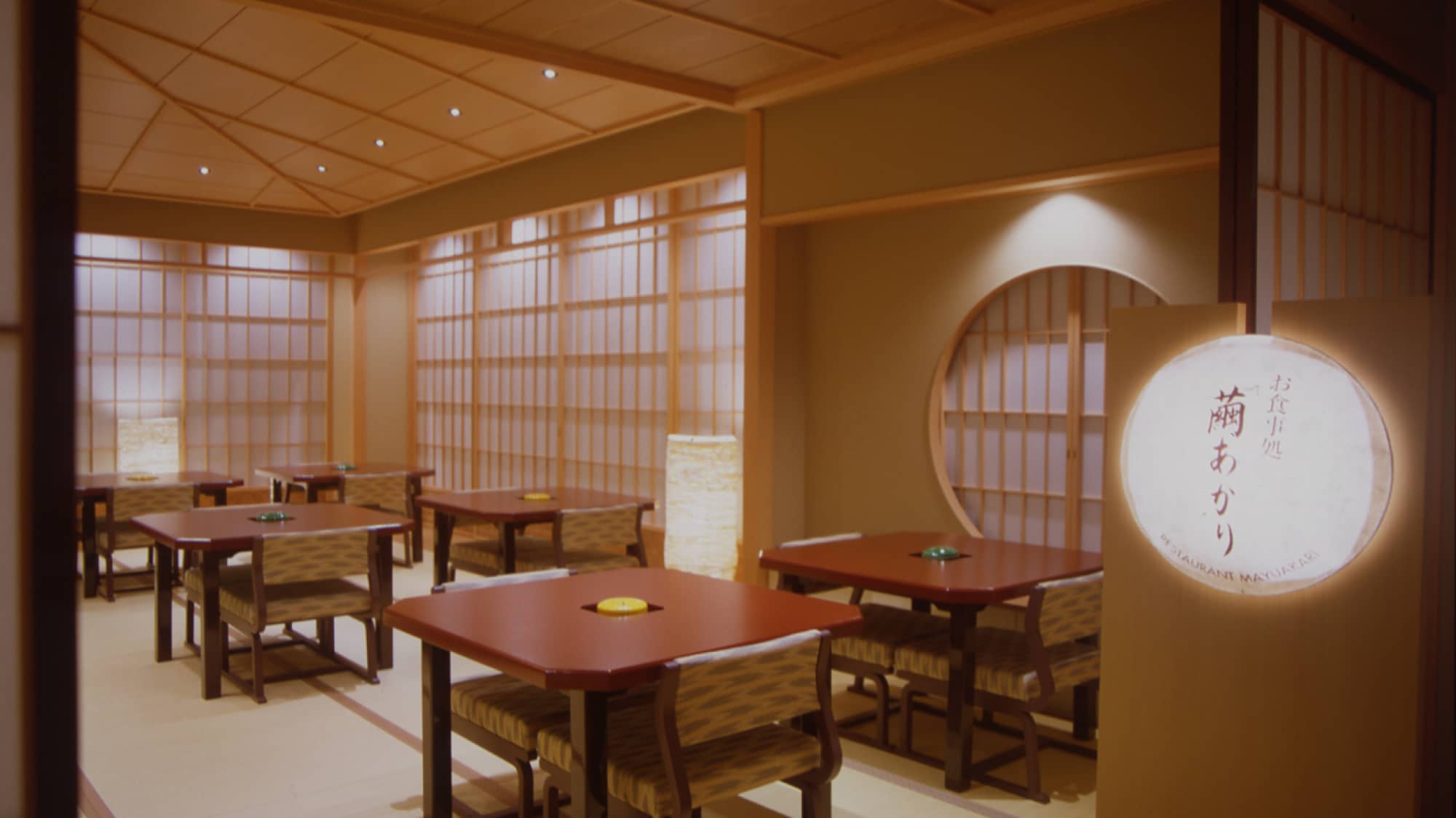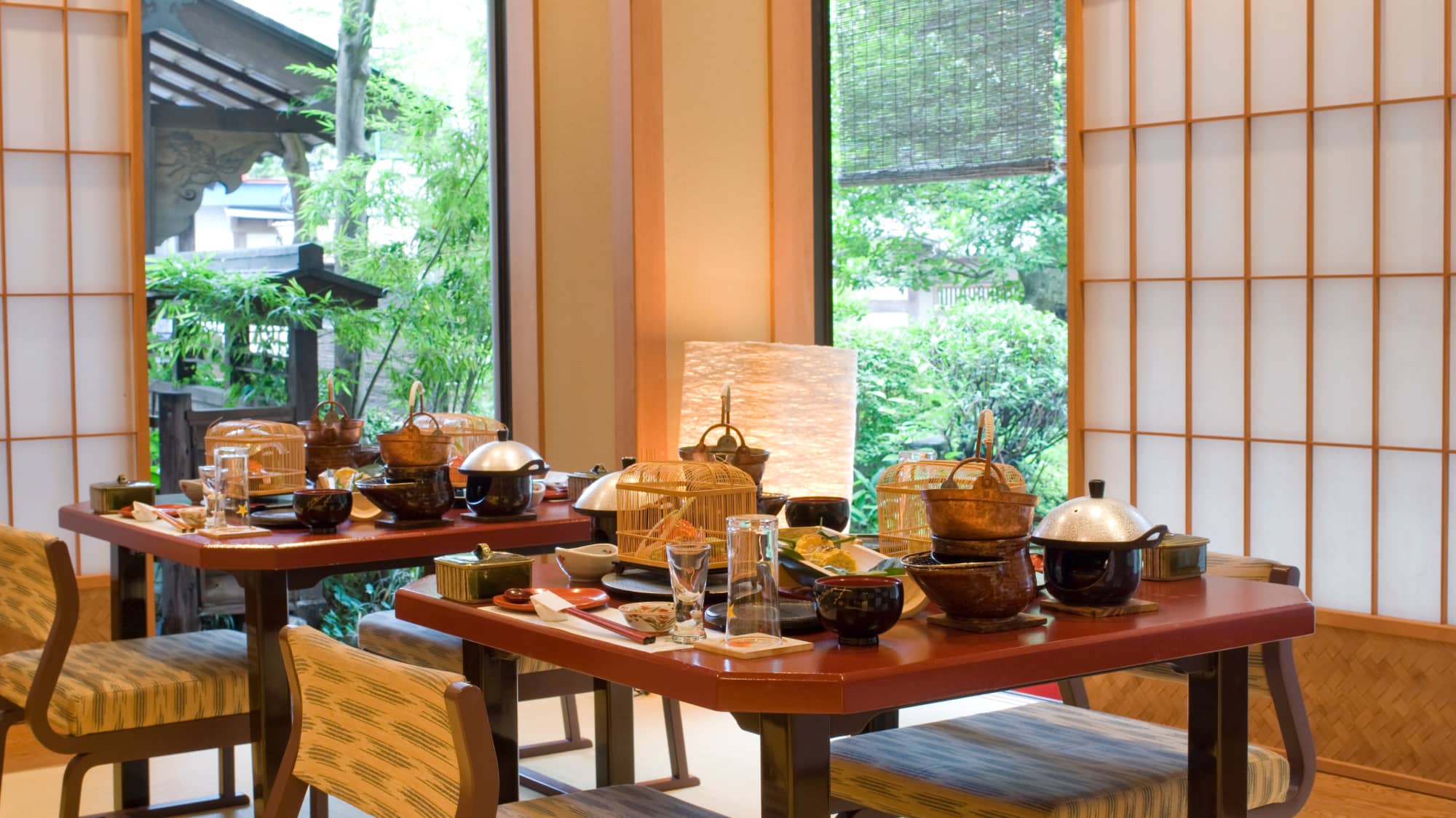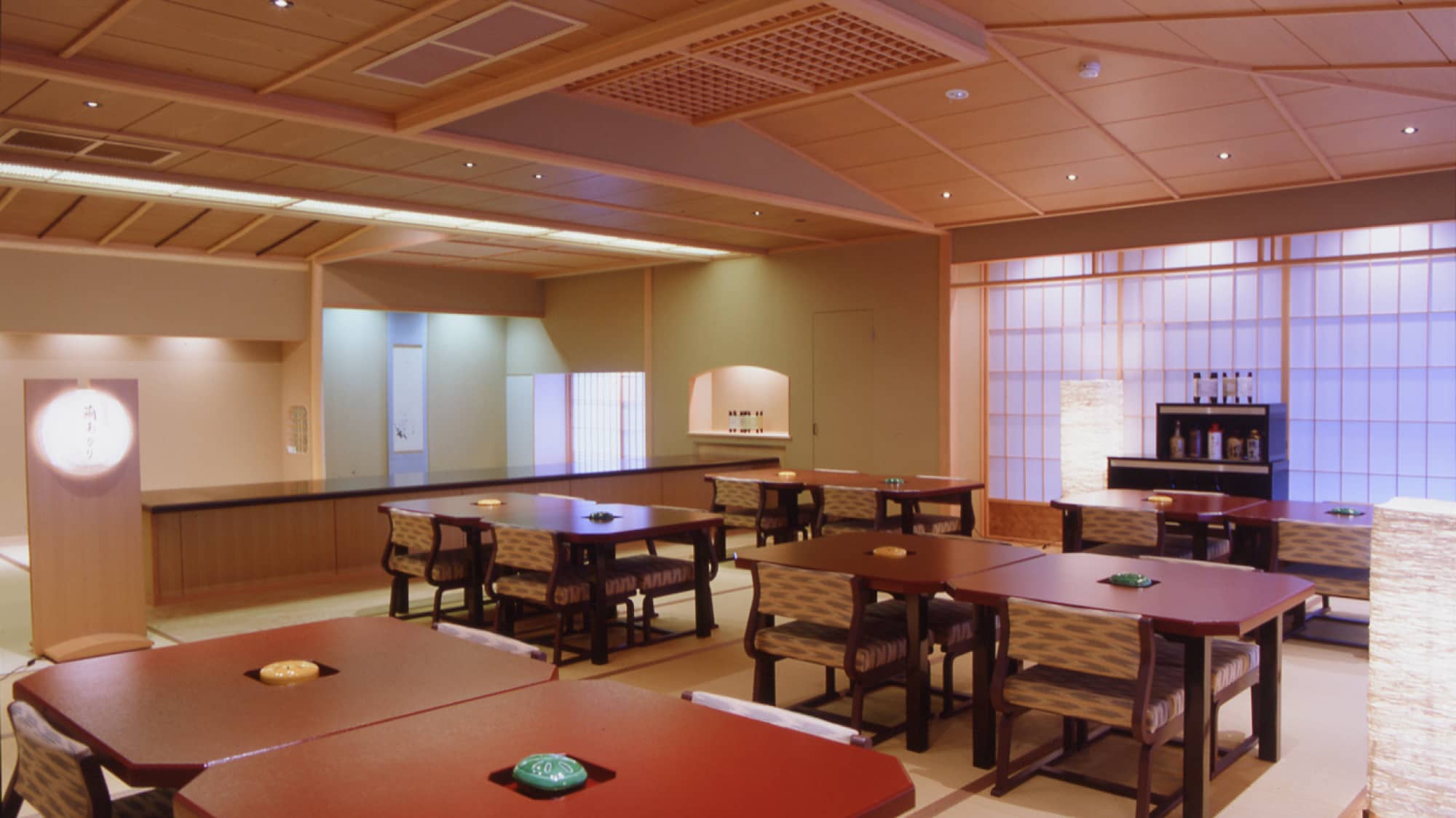 Restaurant
Mayu Akari
Tables and chairs on tatami mats for Japanese dining. Experience the inn's superb cuisine in a modern Japanese-style space.